Hester Prynne: Defying the Status Quo
March 29, 2013
A true contemporary of the modern era, Hester Prynne was cast into the 17th century Puritan America in The Scarlet Letter by Nathaniel Hawthorne as a foreigner of the times. Immediately speculated as an adulteress for bearing a child with no known father in the community, Hester Prynne is expelled from society. Hester, although ridiculed and alienated, emerges as the representative of the new female image. She defies the status quo as a proponent of feminism and individuality, a product of her rebellious spirit, self-reliance, and strong mind.

To the puritan community, Hester Prynne has deliberately gone against the church values that stress purity and holiness. Hester has committed a most sinful act of passion and lust by bearing a child with an unidentifiable father. She is assumed to have committed adultery, and is condemned to wear a scarlet letter "A" on her breast as a symbol of her shameful sin. And although Hester is expected to wholly repent of her sin and adhere to the puritan standards, she silently rebels by embroidering the once dark and somber letter "A" to a decorative gold threaded scarlet letter. Her silent rebellion ensues as she refuses to give up the identity of her lover to the puritan community, her lover being none other than the most respected and highly regarded Governor Dimmesdale. Due to the fact that Hester is still deeply in love with Dimmesdale and desires to support him, she decides to endure the unimaginable misery on her own. Despite the public ridicule and humiliation she faces, Hester rebels against the conventional ideals of the puritan society while still maintaining her courageously brave spirit.

Furthermore, Hester champions the stereotypical and superficial image that women are dependent on men in the puritan society. Although once dependent herself on her spouse, Roger Chillingworth, for money and stability, Hester realizes that she does not need to remain dependent on her husband. Instead, by her fine needlework, she is able to bring in a "subsistence of the plainest and most ascetic description, for herself, and a simple abundance for her child," (Hawthorne, 77). She does not appeal to Governor Dimmesdale or her husband Chillingworth for any assistance or support. Her self-reliance in economy proves that women in the community need not be dependent upon men. Rather, women can earn their own living without relying on another as a source of income. Hester has remained steadfast to her feminist belief that women should be allowed to assume positions equal to that of the positions that men hold in puritan society.

In another way, Hester has gained independence in thought. Although in the puritan society, it is most common for a woman to remain in union with her husband despite difficulties or temptations, Hester dares to go against what is right in society to do what is right in her heart; she dares to fall in love. The puritan community shuns lust and passion, but Hester's love for Governor Dimmesdale does not sprout from lust, greed, or a selfish desire to gain financial stability, but from a selfless desire to love another in the way that she would want to be loved. This love that she has for Governor Dimmesdale is also seen in the love that she has for their daughter, Pearl. Moreover, Hester's self-reliance in thought emerges again as she defends her individual right to be Pearl's guardian. Although seemingly unmatched to the magistrates, Hester cries out that, "God gave her into my keeping. I will not give her up!" (Hawthorne, 103). She demonstrates once again that women are neither weak nor helpless and that they too can have a voice.

By the novel's end, Hester has not only been accepted by the puritan community, but she has also been recognized for her strength for "…The letter was the symbol of her calling…They said that it meant Able; so strong was Hester Prynne, with a woman's strength," (Hawthorne, 146). Through her suffering, Hester has transformed into a "proto-feminist mother figure to the women of the community (Wang, 897). She is able to sympathize and counsel the women whose suffering and trials she had once experienced. She has now gained respect from the women that once held prejudices against her, and her strong mind allows her to stay true to her ideals. Although her non-traditional views had once been shunned by the puritan women of the community, they now represent the current views of those around her.

Hester Prynne sets the example for future feminist characters to gain prominence in literature. She emerges as a new woman sending a positive message, encouraging women to strive for equal representation and status in a male dominated society. Her rebellious spirit, self-reliance, and strong mind are the driving forces behind her feminist consciousness while also promoting a sense of individuality that former female characters had yet to possess. Through her rebellious spirit, Hester is able to continually fight against the norm in order to voice her opinion. Her resistance manifests her drive to be self-made; she desires to make her own path in life instead of having a spouse decide for her. Through her challenging experience, Hester has created a new life for herself, apart from the life she once had, which was dominated by her sin. Her new life practices redemption, recovery, and resilience. Once perceived as a sinner walking in darkness, Hester is now a preacher walking in the light, advocating women's rights. She has defied the status quo by revolutionizing the position of women in society, and ends with a newfound identity as a positive representation of the feminist individual.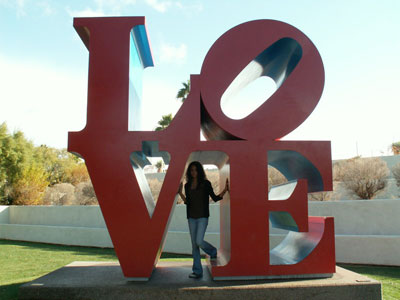 © Shannon E., Glendale, AZ