Education or Labour; What's more important for a child?
January 12, 2013
Education? How can we define education? Studying? Going to school? Spending 6-7 hours at a place where you have to do something productive and actually learn something? In my dictionary, getting education is not only studying or going to school, to me it's getting to know the different people, learning about the world, enjoying and in the end dreaming and becoming something we always wanted to… Moving on and achieving what you want. It's every child's right to get proper, quality education. It's our parent's duty to provide us with education. Whether rich or poor, education is necessary. Unfortunately, more than 60% of Pakistan's population is poor, living in villages, fighting for survival, with very little amount of money to fulfill their basic needs and wants. Don't poor people have a right to enjoy life, get good education, live happily, and do what they are best at?

Labor is very important. Rich or poor, black or white, Muslim or non- Muslim; everyone needs to work and earn a living, and try to fulfill the basic needs of the family and children. The Pakistani population is in very bad condition, in every aspect of life. There is unemployment; people are starving to death, fighting for a good life.

If we talk about what's important for children, especially those in the age of 2-15. What's important for them? Working in factories/ industries, begging on roads for money and food, taking care of their old parents or quality education? If we take a look around more than 50% of Pakistan's population is uneducated. The young children, mostly in ages of 5-18 are sent out on streets to beg for money by their parents. Is this really the proper way of earning money? Is this how the young, unripen minds should be? Is this what they really should be doing? Is it their fault?

NO. The young children, whether their poor or not should only be getting education. Yes it's true that the poor population cannot afford quality education, they cannot afford to admit them in high class schools or maybe even government operated schools but the least they can do is try, the parents need to be the ones earning. They should be trying, moving on and giving the right of their children to them by doing whatever's that possible. We've all seen on the television the way the poor society is living. We need to keep in mind that if Allah has made them poor it doesn't mean they don't have dreams, it doesn't mean they don't have talent, it clearly does not mean that they don't have a heart. They also want certain things. They also want to be like all the children that are receiving proper education. According to what I think, the poor children care more about education compared to those who are already getting good education.

We can clearly see how the government is not even caring about what the society wants and what the youth of Pakistan wants. The govt. has not been taking any action to make schools that are affordable. I remember how few government officials made a promise to give the flood affected children free education. I really don't see that happening anywhere. The flood affected families are stuck where they were, nothing has been done to provide them with good proper houses, they don't have proper food to eat, and they are being affected by water- borne diseases as the water is still standing there, since the past two years. Those poor people have lost hope, they don't know what to do and they don't even care now. WHY? Easy! They know the government won't do anything to help them. They don't want to believe in their fake promises any more. They are living in extremely bad conditions, praying to Allah so they can lead a better life too.

If the government is not doing anything for educational and all other purposes, why can't we do it? Why can't we help out the poor society? Why can't we make such NGO's that provide the poor young minds with good education without taking fee? We are the youth of Pakistan, Masha'Allah getting good education and are living in excellent conditions. Why can't we take a step and give the right of people to them instead of just discussing and talking about it?

I believe that once a child is educated, once he's strong enough, once he knows the basics, he'll be able to do anything. Even turn the impossible to possible. "Nothing is impossible; you just need to take a step with a positive approach." A child takes up and understands things easily and quickly. Instead of working and earning at such a young age, a child should be fighting for its right, education. If someone's educated, no super power can stop it from being successful. Even poverty cannot beat education.

Both, education and labor are equally necessary but fighting for your right, achieving it, dreaming and becoming what you want is what makes your world a better place. Again, quoting an example I did in my previous blog, Mohsin Ali, a child who worked in the 'Tandoor' managed to top in B.A. examinations. He was poor too, but he didn't lose hope, he fought for his right, beat poverty, made his parent's and his country proud and today, he has a house, he has money and hopefully he'll do something even bigger and so will the other youngsters of Pakistan, whether poor, moderate or rich. Let's learn not to depend on the government and let take an oath and do something positive ourselves, because we can do it! We just need to take a step.

"Anything is possible if you have a positive approach and you fight for what you want."

-Education is what will lead to a better and happier Pakistan, just don't lose hope, and be strong.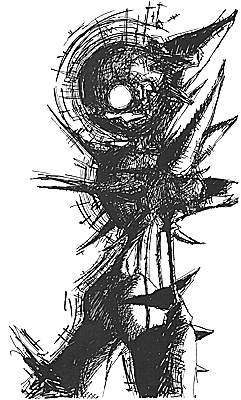 © Tag H., Galesburg, IL