Government
January 8, 2013
What government means to me is a system of check and balances that provides the common good for the people of that country while keeping in mind of its interests and ideals. It means to me that they will protect our country and provide the workforce with good jobs and give opportunity to those who succeed.


One way that government means to me is that they should provide a military that will protect the country in a conflict with an outlying country. This means that the country will tax its people accordingly to the demand of how strong the military must be. "A united nation that has a military so strong no nation dare test it."- Mitt Romney at the Republican national convention. I chose this quote because it represents the strong belief in military in our nation.


Another view of what I think government means to me, is that they should provide jobs for today's workers so our economy can grow and succeed. Jobs are the number one problem in our country right now. I think this is a great thing for the government to do is because the private sector gets the jobs done. " the private sector has done more for the poor than any government program."-Paul Ryan.


One of the third things I think government means to me is they should let companies who succeed grow and prosper. These companies provide the economic foundation that made the greatest economic growth the world has ever seen. Bush and Obama never let the capitalism foundation work by giving the bailouts. They should have let the fortune 500 companies fail when they became bankrupt, that is capitalism. The government should not infiltrate this economic foundation founded by our founding fathers.


What government means to me is less getting in the way of peoples lives but making sure they live that life with prosperity and protection.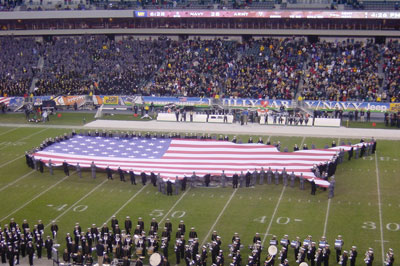 © Kristin B., Middletown, DE