Push the weak around
January 7, 2013
You know those people in school who find it fun to bully others? They aren't tough, though they may look as if they are on the outside, in the inside they aren't...

Ever considered why you'll see a group of guys ganged around one guy all alone? It's pretty strange isn't it? Why be so cruel to someone who obviously can't hurt them. Well actually anyone can hurt anyone. Sometimes you may ask yourself, why do the popular girls bully the lesser?
Well, for one, the popular girls have a grudge against them. Could be because the unpopular girls are pretty, or smarter, or even just good friends with a popular guy.

Those who bully others are just broken on the inside.

Either they have been raised to think they are better then others, they have low self esteem, or want to be at the top of the list of "Who's Who." How about the jocks that pick on the Emo boy who minds his own business? Sometimes people bully others because they can't accept the unknown. Exactly like we humans as a whole group do. When we find something unknown and strange, we mess with it and interrogate it until either it's gone or excluded from us. Which though we do it, and think its what's "right", we contradict others and tell them it's wrong to do so.

Wow we are true hypocrites here. We push the weak around everyday, but tell others "that's wrong." So next time you see a kid being bullied, speak up for them. They may be to frightened to speak for themselves because they are the ones being bullied but why should you? Help them out like you would want if you were in their shoes.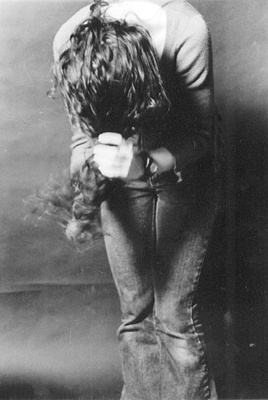 © Cerys W., Marblehead, MA