Aurora, Colorado: A Commentary
October 29, 2012
Warning: This rant is going to be incoherent and possibly lacking of all the terms needed to describe politics and humanity in general because I am not a philosopher nor a person who regularly criticizes society and understands politics, but merely a creative writer who is very angry with the world.

Don't get me wrong. I am absolutely devastated about the Colorado shootings.

But there's something that bothers me about humans in general—not just Americans or sheltered people but humans as a whole. The Colorado shootings induced an influx of mourning and grief across the country, along with a s*** load of "This is what's wrong with our country," but it's depressing how it took this one incident, a horror occurring in such an quotidian environment, to shock our community into understanding, and yet people seem to forget that this happens everywhere, everyday, all the time. People are massacred in villages you never read about in the newspapers, children are dying of starvation in places your television charities never advertise, ghosts walk around all of us burdened with the terrors of their past that they can never bear to reveal. And I just sometimes wish that people were more aware of the fact that the tragic nature of a tragedy is not proportional to how juxtaposed it is to you, but that it's a universal concept and just as horrendous on all levels: Everyone suffers, everyone hurts, injustice runs rampant, and the best we can do as human beings is to recognize that and not care only when massacres are headlined across our media but care always, send our prayers out to those we will never know, live, love, and give.

Another thing: Recently on Facebook I have had the greatest displeasure of coming across the posts I believe are supposedly great insight into the corruption of our glorious American society. The posts call out on the racist nature of our justice system and attack the mercy being bestowed to James Holmes due to his "tragic genius" persona, sarcasm for white. I understand the outrage over the biased treatment of criminals and non-whites alike (I've had the greatest honor of rotting away in airports while being searched for counterfeit items after returning from China and getting pulled into waiting rooms for questioning because my mother couldn't speak English properly while crossing the border to visit my grandparents.), but I couldn't help but think as I scroll past these posts: Really? Perhaps the intention of these posts was to draw awareness to the fact that this man will receive a trial and that other accused persons are not able to enjoy the same equality due to predisposed suspicion, early death, etc. as causes of the color of their skin. And so, I do appreciate this as a great opportunity to draw attention to mass incarceration based on race. However, in context of the way people on Facebook are interpreting and sharing these posts (Basically inhaling everything their social networking sites feed them without any thought and complaining about the world while doing nothing about it), I believe that the fact that he is being called a suspect and that he is white and other said details pale in comparison to the fact that this happened at all. James Holmes is the enemy here. All we're doing is pointing fingers and scapegoating our troubles and boiling more hatred, and that only adds to what's wrong with our society. Instead of contemplating more about what allowed such an event to happen, we're brooding over violations of our own rights and making everything about us again. Evidently that is a problem that needs to be remedied, but at the moment we need to stop fighting and do the most we can to make things better. Send the victims your condolences, write a letter to Christian Bale urging him to visit those still hospitalized, start a campaign for more stringent gun policies, make fanart—Do something. Stop angrily agreeing with everything you see on the internet and living vicariously through your computer screen; go out there and make a difference. It's the least we can do.

Besides, our world needs it.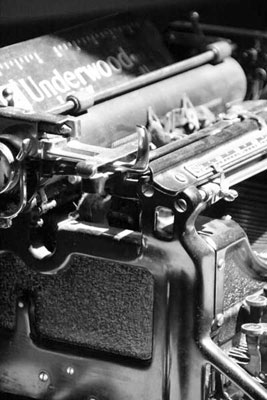 © Nina F., Roanoke Rapids, NC