Right to Bear Arms
October 24, 2012
The right to bear arms has been a controversial topic within state politics for many years. It is necessary that this debate currently come to an end. The right to bear arms must be passed by the state legislative branches in the state of Illinois. In theory, this will lower the increasing crime rate by allowing law-abiding citizens to hold concealed handguns in self-defense. It is, however, more than theory. It can be statistically proven that states who have Right-To-Carry laws in place have lower crime rates. In Texas specifically 10,000 less rapes and burglaries are committed each year than in Illinois.
The average everyday citizen should be allowed the right to defend themselves in case of an attempted; burglary, rape, kid knapping, or even murder. The fear of being defenseless, if the need should arise, is one that the majority of people share. Coming from a "serve-and-protect" family, I too share these feelings. Growing up with two state trooper uncles, a police captain for a god father, and a handgun in my home, I heard the worst of the stories. It was stressed upon me, while I was still very young, that it was important to be able to protect myself at all costs.
If the worry is that criminals will use these laws to their advantage, then truly, is there even a worry? Most every dangerous criminal--individual, gang related, or organized—obtain their weapons illegally anyways. Those who purchase fire-arms legally are law-abiding citizens seeking protection from these criminals. That is the sole reason that they purchase them. A criminal simply will not risk being confronted by a fire-arm. It can also be said that criminals will benefit if the average citizen is deprived of the right to carry a weapon in public to defend themselves.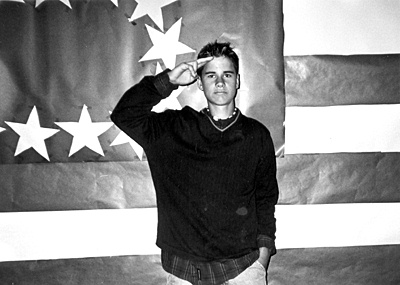 © Corey K., Highland Village, TX