What it means to be British
October 6, 2012
I've recently started taking Citizenship lessons at school. This is partly to boost my chances of getting a place at university and partly to widen my understanding of British politics and how society works. I'm not completely clueless. At least I know the difference between Labour and the Tories, Communism and Fascism, who is the leader of the BNP and other political parties. Even the head girl didn't know that. So I felt slightly smug, that I just knew the basics of the British political system, not all of the basics, but at least I had a slight clue. I was tuned in.
Anyway, the main point of these lessons is to decide what it means to be British, and what an active citizen is. In this we explore the rights and responsibilities of British people and have frequent discussions on what is going on in the news at the time, so I always try to stay in the loop, to be able to keep my end up in intelligent conversation. And I'd like to dismiss some stereotypes of the British.
Firstly, I'm half Scottish. And the Scots aren't all drunken slobs. They don't all swear every second word, or throw toilet paper at people's houses. They don't all have ASBOS and they definitely don't all wear kilts or traditional dress, and eat Haggis (apart from maybe on Burns' night). My family is all from Glasgow and the highlands. My dad was a GP, my cousins are plastic surgeons, teachers, and physiotherapists, and my grandparents were research scientists and engineers. These professions alone prove that Scotland is not full of slobs. I know that my family was from better off areas, but even people associated with their churches were teachers, vets, doctors and engineers. Their friends and their friend's children were not scraping off the government, a topic one of my Grandpa's is very passionate about, due to his Tory views and upbringing. And I know that this is just a small selection of people, and I shouldn't be judging a country from it, but I feel Scotland should be seen in a better light. I mean without Scotland we wouldn't have Penicillin, Calvin Harris, the bike and the telephone. Not to mention Burns, a literary great who inspired the likes of Shelley, Wordsworth and Steinbeck.
This leads very nicely to what I think of England; my birthplace and home for the last fifteen years. Everything I remember of home life is from here, not Scotland, although I spent a lot of time in holidays and at weekends with my Grandparents in Glasgow, which kind of became a second home. England is definitely not all 'Jolly hockey sticks at dawn' we do not all go to private schools and wear blazers, we do not sit and drink afternoon tea, sticking our pinky up, we are not all best friends with the Queen and have private viewings with her and at the other side of the scale we are not all chavs who you may have seen on holiday with beer bellies hanging out of speedo trunks. No some of us go to public schools, most of us actually, and spend our afternoons working, or just hanging with friends. The only time I have seen the Queen in person was when she came to Carlisle on a Jubilee trip and she drove through town in a car waving, she didn't get out and shake hands (this was the Jubilee before last), and when I was on work experience and she came to plant a tree in a neighbouring building. And yes there are some people who do that on holiday, but I'm not one of them. I like to keep myself to myself, and covered up. I can assure you I don't wear speedos.
So I honestly can't say I am a personal friend of the Queen as I have not spoken to her, I am just a royal subject of Great Britain. But does that make me feel British? Is it a symbol of unity? It probably should be, but I don't feel it. As I said before these are just stereotypes but I like to think I don't apply to them. I like to push the boundaries; break the mold.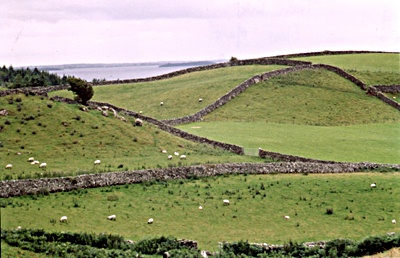 © Eileen M., Milford, CT