Too Much Pressure for Preschoolers?
July 22, 2012
Recently, New York Times writer Holly Korbey published a story regarding the overwhelming frustration that parents of preschoolers are facing while attempting to coax their kids into finishing their homework assignments. That's right, four-year-old children are now being asked to complete nightly worksheets in order to be better prepared for kindergarten and future school entrance assessments.

After spending a good portion of the day learning how to read and write at school, coming back home to do homework is the last thing that preschoolers need. Their only "homework" should be to run around and play outside with friends, and to spend time with family. After all, you can't expect a child who's barely potty trained to follow through with any kind of disciplined study. The best way for these young kids to learn is by exploring their world in an unstructured manner and enjoying free reading, not by weeping over worksheets. Parents all over the country are complaining about the work that their kids are receiving at such a young age, but the real question here is what they are actually doing about it.

Why don't the parents of these kids rise up and take a stand against having the school assign their preschoolers homework before they are ready? The article suggested, "Busy parents may spend more time finding ways to deal with the unpleasant homework instead of confronting the school." Sadly this is very true, but silently fuming will not solve any problems. The fact of the matter is that homework at this early stage is anything but beneficial to children, and the change will only be made if parents and educators collaborate and jointly become more involved in the school. They need to voice their opinions on how kids best learn, manage stress, and grow in order to ensure a proper balance between the amount of work and book learning they need and the amount of freedom and play. There are no shortcuts, and there is definitely room for disagreement about appropriate academic work, but it's obvious that stressing out preschoolers about homework they are not ready to do isn't the best option. Those who are concerned should do background reading and take action instead of swallowing their worries, or find another preschool.

Assigning daily homework to preschoolers is not going to help them become better prepared for a rigorous academic career. On the contrary, it will burn them out before they even reach high school. What's probably even more ridiculous than this assumption is the fact that parents are holding back from taking a stand against homework in preschool. After reading this article, I couldn't help but wonder where the childhood of these kids is disappearing. Are we becoming so caught up in the desire to be the best academically and to win this never-ending race that we're forgetting about what kids really should be doing in their youth? At this young age, children need to be nurtured and parents shouldn't be afraid to voice their opinions in order to bring back their preschoolers' childhood and natural learning speed.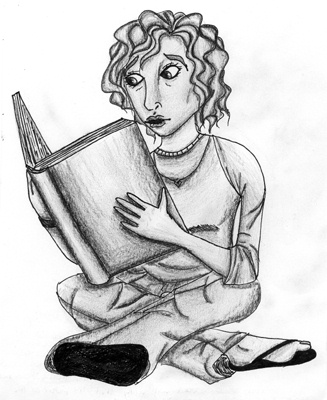 © Emily M., Milford, CT