I can
June 19, 2012
When others tell me I can't do something I stay quiet and dismiss their comments. I think of the many people in history who were told they couldn't do something but went ahead and did it.
Frederick Douglas was denied an education because he was Black; he was born into slavery, but still learned how to read and write. His master told him that being literate was "unfit for a slave." He then began to study harder; he believed this was his path way to freedom. Douglas eventually escaped from slavery and became free, he did this because he was motivated when others told him no.
Lucretia Mott learned that a woman's teaching salary in the nineteenth century was half of what a man's was and spoke at the Seneca Falls convention; a woman's rights convention. She was told she was not as good as a man because she was born a woman, even at the National Anti-slavery convention; she was looked down on for being female. She saved many people by taking in runaway slaves and strived for women who were told they couldn't do it.
Today women and African-Americans have equal rights to white men. This was accomplished by people who were told they couldn't do something. They changed the way we live our lives today. If they had not been so stubborn than we might still be living in the same prejudice society. This is why I don't say anything to the people who say I can't, because I know I can and I will.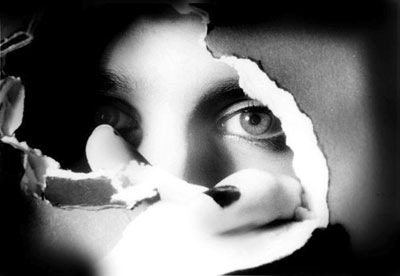 © Tabatha B., Peoria, IL