The World Now
June 16, 2012
The year is 2178. This is a terrible time in history. The world is engulfed in a bloody war, governments all over the world are corrupt, and peace and prosperity is no where in sight. Many thought we were evolved enough to resolve our differences without violences, but humanity has proved them wrong.

Much of the country's population has gone into hiding. Deadly mobs travel across the country, looting the stores which people have since abandoned, as they make their way to the government safe hold, to express their feelings toward our leaders.

Top government officials are meeting in secret, strategizing against the president, to try to gain some strength to end this war. Of course, as always, no one can agree on one thing. The political parties are divided on subjects with great meaning, just like their ancestors.

As the world continues to fight, innocent people stand by, and get killed in the crossfire. With the technology we have today, this war is the deadliest yet. All the countries in the west have united, to crush North and South America.

In case you haven't found out, this really isn't in the future, this is happening right now. Our own government is corrupt with leaders who have bought their power, and don't know how to use it. We must band together to stop this injustice, before it gets worse in the future.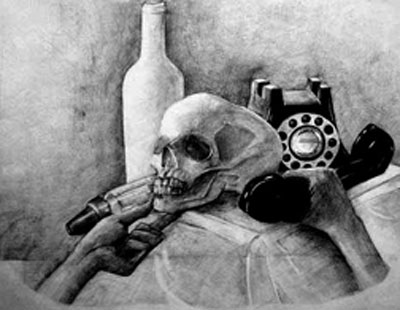 © Xiao H., Naperville, IL