Does Diversity Mean Equality?
June 9, 2012
Around the world, teens are told by their parents that if they come to America, they'll have the opportunity to live the "American Dream". They tell them that opportunities for success is abundant and all it takes is a willingness to adjust to a change of environment and culture. What they don't realize, however, is that merely arriving in the country as an immigrant and receiving citizenship does not always guarantee equal opportunities for true assimilation is a dream laden with difficulty.

In her novel, Becoming a Citizen, Irene Bloemraad says,"foreigners' political incorporation is not just a question of the type of people countries receive, but of the reception given to them." Having lived in three different countries, I can say that tolerance and diversity aside, there are challenges faced by immigrants in every-day life that greatly differ from those of society's norm. It is no surprise that political integration is arduous for immigrants since job opportunities are limited and poverty rates are higher even for those who have acquired citizenship.

Civic cohesion and political integration are the things that define citizenship, yet they make up the greatest roadblock faced by immigrants and foreign citizens. Statistics from the Census Bureau in 2007 show that the poverty rate for immigrants and their U.S.-born children is 17 percent; 50 percent higher than that of natives. Integration into a new society and progress can be made, but "even those who have been here for 20 years are more likely to be in poverty, lack insurance, or use welfare."

This leads to the question: can unity develop from diversity? Even if citizenship is acquired, when will a chance for a life equal in opportunities and equal in political voice be made possible for the majority of those born outside of the country?

The lives of Millennials who have come from foreign countries may not exist in the ways they are often expected. Living in a different country demands numerous adjustments and the prospect of having the same opportunities as natives does not always meet reality. However, living in the Millennial generation means living amongst diversity and the greatest divergence of culture to date. I believe that immigration is something that cannot exist without the strenuous strive for incorporation. Nationality differences will always stand as barriers, but with a love for diversity and multiculturalism, national equality will soon make its way.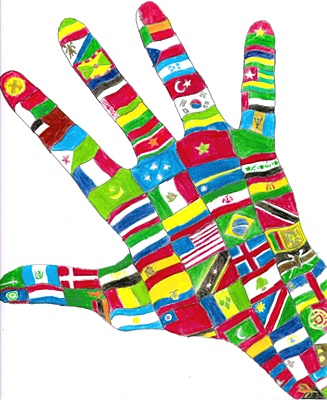 © Adeline N., Ridgefield, C