Media's Hidden Message
May 30, 2012
Media is like a flashlight that shines light on images and products, yet has shadows filled with hidden messages which society unconsciously takes in. Advertisements play a vital role in the media, it shows a series of images which forces the public to believe a certain idea. For instance a Kool-Aid ad made in 2008, appears to be selling a drink targeted towards adolescence, however there is so much more presented in the ad than just a simple product. In fact, this ad has become the platform for racial and gender stereotypes.

It's shocking to discover that even Urban Dictionary (a dictionary for slang) defines "Kool- Aid" as "the water of the ghettos", in this ad they have associated the African American race with this "ghetto drink" creating a racial slur that puts them down. Kool-Aid is fairly cheap as well, it sells for around two dollars and instantly labels African Americans as economical. The setting in the advertisement is a corner block, the type of clothing that the young males are wearing such as caps, baggy shirts, branded sneakers, all represent a gangster look that is supposed to be cool. But is it really? Gangsters by definition is, an organized group of criminals, yet this ad is promoting it, why? This ad was published in 2008 when hip- hop was most popular, when teens turned towards old music videos for trends. Advertisers purposely put males who resemble a gangsters so they speak to the North-American culture telling them that it is cool to act like a gangster, that this is a cool drink and also to associate African Americans with gangs, resurfacing another popular stereotype. In the ad it says "old-school flavour, now in sugar free" indicating that it was popular back then, in the hip-hop era, and it's still popular now. Kool-Aid is promising teens that if they consume there drink they can become as cool as the kids that they see in this picture. Now, even thinking of a gangster, brings fear and for males fear is often misunderstood for respect and this is where gender comes into play.

In this ad the dominant sex is male, there are four males seen and each of them have a rude facial expression. Telling our culture that men are supposed to act like this, they are supposed to have on an angry look and put up a front that produces fear. It creates a stereotype that men have to portray and resemble a tough image if they want to be cool. Even the body language of the males seen in this ad are quite shocking, they are posing as if they are ready to get into a fight. This body language is educating males that they have to be strong and it's okay to be violent. Femininity is stripped from this ad, there are only males and it has a lot of the color red in it which represents war, anger, power and strength, implying that men have strength and power. Kool-Aid assures that males who drink this will become cool and drinking it shows a tough disguise because this is what the society accepts.

Kool-Aid may just appear to be a drink but the media turns it into hundreds of messages that teaches humanity on how they should be. This ad alone has triggered so many stereotypes and illustrates what people are supposed to look like if they want to be cool. However, it is our human nature to have the need to be accepted into society even if it's just buying a beverage.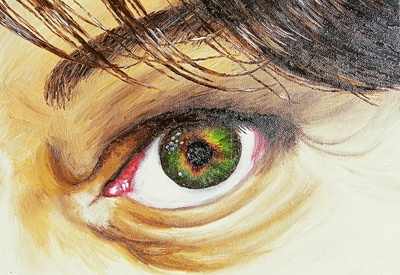 © Alyssa G., Charlotte, NC