Mocking Tears
May 5, 2012
It is the flicker of a shadow on the wall, the goosebumps crawling up your flesh, the unnatural heaviness of the air, the shock of adrenaline traveling through your limbs, and the terrible silence pounding in your ears.

Twisted emotions snake through your every thought, confusing your ability to differentiate between common sense and just plain foolishness, between reality and imagination. Are they now equal?

Your eyes cloud over and your breath is constricted violently against your will. Your world is turned upside down recklessly, or is that your mind? You have fallen backwards, forced to retreat to the depths of your soul.

The blinding darkness is suffocating, blocking out life itself. Yet, there is a light. There must always be a light- and life. It lashes out, striking the resistant void. It overcomes the mental darkness, the paralyzing fear, and you can breathe again, beginning as you were before this terror consumed you.

The second hand moves at last.

Back on your feet, you let reality regain control, cautiously slipping into consciousness, though still with a sense of dread that the tearing fear will return again to curl its fist of doubt around your mind.

Isn't this always how people feel when faced with the unknown? The trickle of perspiration down your cheek mocks the tears that are threatening to join them. An odor of sickening danger lingers, freezing your muscles to the point where your eyes are glued to the unseen as if by some supernatural power.

But this is not about fear. This is not about the whispering ghosts that haunt your thoughts and carries away your imagination. Someone once said that to strike something down, first you must learn its weakness. This is about bravery. This is about you summoning the strength to ward off the deceitful lies trickling into your mind, causing you to stumble.

Rewind.

Summoning strength? What strength? When faced with such nightmares, every ounce of strength is drained from within you. Powerless. Helpless. Hopeless. No, this is not about you. It can't be about you. You are weak and finite, following a path sloping downward, to the point of no return.

Isn't that where all of humanity is headed?

On its own, yes. Refusing to let go of pride, they either ward off or ignore the helping hand reaching down. You watch them fall, time after time. The un-chosen.

Don't you want to be chosen?

Then accept the loving arms held out to you! Don't let your broken soul blind you to what you truly, desperately need. Let Him help you. That is what this is about.

This is about your God, fear's weakness.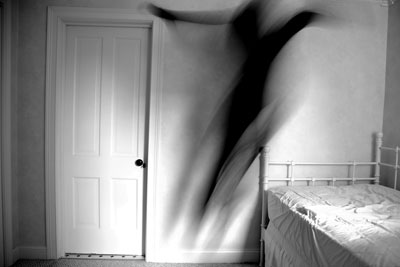 © Sarah M., Blairsville, PA