Damaged and Scarred
January 25, 2012
Almost every student, between elementary school all the way up to college, faces abandonment socially. Whether it was a phase or it ran all throughout their school years, they have dealt with an issue concerning their place in cliques, classes, or with friends.

This conflict can be caused by someone, maybe with a high place in your school, pulling people away from you for different reasons. Maybe they think that you're fat, ugly, too smart, or just some silly flaw. Many let this get to their head and let it lead to a solution very, very, VERY permanent! As my good friend says, don't make a permanent solution to a temporary problem. After thinking about it for a while, I realized she's right. The suicide rate has shot up in the past few years. Well, what the saying basically says is love your life, even though it may seem like it's worth nothing, it will get much better.

From person experience, I understand the jabs that are made by peers. The comments and sounds that are made behind your back haunt every memory, every strip of clothing, every sight of yourself. These memories are permanent. They almost never wash away. As an overweight and very tall 7th grader, I experience this hurt everyday. Every single day. To be rejected, to be picked last in P.E., to be compared to an elephant, pig, some large structure, it's painful. But, we all have too much to look forward to! The Hunger Games movies, going to college and starting our careers, getting married, having children, and all things up to death. The right way. The main point being, don't consider yourself the only one. There are plenty others out there going through the same thing. So, don't let it get to your head. Everyone matters. Immensely! So, don't count yourself out.

It's important, yet difficult to see the good in everybody. So to those of you who engage in verbal or physical abuse towards others, think about it. Maybe the person you're picking on is the future president of the United States, maybe they will save you're daughter's life when she becomes ill, maybe they will invent something that will change your life. Look at their future and maybe you'll see that you are harming more than just a person with a flaw.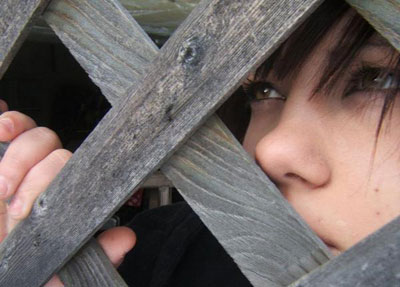 © Krystal B., Bloomingdale , IL