Advanced Technology
December 11, 2011
In the past half-century, scientific and technological advances have transformed our world. Kohls in his article, "Values Americans Live By" stated that "change is strongly linked to development, improvement, progress and growth." (Kohls) Change is certainly linked to development and it is great that companies are always working to move forward. However, companies need to keep working towards these advances because us Americans always want to be on top and better than everyone else. If we look at technology now in American society and technology several years ago, we would definitely see change.
Although mobile phones have been taking over our society, they have been around for several decades in some form or another. Throughout those many years, they have changed tremendously. First of all, if we go back about ten years, cell phones were pretty much this little gadget you could pick up and just call someone with. Then, texting came about where you could have a conversation with someone without actually speaking to them. According to a survey by Neilson, Americans between the age of 13 and 17 receive an average of 3,339 text messages per month. Not many years ago, that number was zero (Furguson). While talking to my mother, she tells me she didn't even own a cell phone when I was first born. For communication, she just used our home phone which was common then. That was sixteen years ago. Today, many people don't even have their home phones anymore because they never use them.
Soon, Internet was introduced to mobile phones. With this, people didn't even need to a computer to access the Internet. Smartphones such as Blackberrys became extremely popular. People could now text, call or use Internet on the go. About a quarter of people have a smartphone (Furguson). This is very accurate because almost everyone I know owns some kind of smartphone. Every day, they are getting more and more advanced. This is why we need companies to continue to move forward with these advances.
Today, the best of the best is the iPhone. There are many tools on the phone that are extremely helpful. With Square, people can now access credit cards with your phone (Finz). This allows quick and easy payments and is great for someone trying to start a small business. A little gizmo plugs into the headphone jack of the iPhone where you can then just swipe the card. Who would of ever thought something like this is possible using just your cellphone? It all started when a lady came into a shop owned by Jim McKelvey. She wanted to use her credit card but the store only accepted cash. From there, he and his friend Jack Dorsey, also one of the founders of Twitter thought of the brilliant idea to make a device that connects to their phone where people can swipe credit cards on it to make payments.
With a smartphone you can pretty much do anything a computer can do. You can do anything from sending a text to accessing your boarding pass. With this, you no longer have to rummage through your suitcase looking for your flight ticket and confirmation number. Thanks to Continental Airlines' electronic boarding passes, it makes everything so much easier. Once you check in online, which you can do on pretty much every smartphone, the carrier sends it as a code to your phone. The code can be scanned at checkpoints and gates at the airport just from the little device in your hand called a smartphone (Yu). Blackberrys are also used by many people to check the airlines flight-change alerts, routing all calls into one number provided by Google Voice, turn by turn directions for driving and even watching TV. New phones such as iPhones allow you to do pretty much anything and everything with the easy touch of a finger. Today, most smartphones have GPS systems on them ("Navigators for Road"). Also, the phone allows you to video chat with a far away relative using Skype, check the latest scores of your favorite sports teams, check the weather or find reviews of a nearby restaurant. How many people can say they did that on their phone ten years ago?
The newest innovation is the iPhone 4S. This phone is just another advance to the technology industry. This phone has voice control where you can ask it absolutely anything and it will give you an answer or at least help you in some way. For example, you can ask it, "What should I wear today?" It will most likely give you an answer or the weather forecast. Its unbelievable what the phone can do.
Few Americans remain untouched by the effects of mobile Internet. Years ago, you could ask someone what a cell phone was and they would have no clue what you were talking about. It's crazy how technology has grown and changed over the years. "By any measure, $100 billion is a staggering amount of money. That's how much the federal stimulus bill devotes to the discovery, development, and implementation of various technologies." (Rotman) Companies need to keep working and develop new technology. We are Americans, and we want to continue being on the forefront. Kohls in his article, "Values Americans Live By" stated that "change in strongly linked to the development, improvement, progress and growth." Change is certainly linked to development. If we look at technology such as cell phones today, and cell phones many years ago, we would no doubt see change.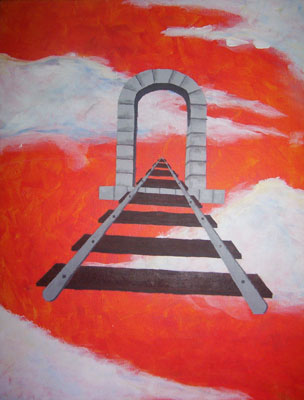 © Nicole J., St. Louis, MO