Gay Teen Suicide
October 4, 2011
Homosexual youths attempt suicide at a much higher rate as heterosexual youths do, states Letitia L. Star She attributes this in part to the bullying, depression, and anxiety experienced by many gay teens. Suicide actually ranks the third leading cause of death among young people between the ages of 15 and 29, a survey released in 2002 by the National Mental Association (NMHA). 78% of teens reported that kids who were gay or thought to be gay are teased or bullied in their schools and communities. Suicide risk factors specific to gay youth include: lack of family acceptance, being ostracized due to gender non-conformity and feeling fear of loss when coming out.

Many schools have made a rule not to use the term lesbian, gay, bisexual, or transgender, about 1400 or between 4 and 5 percent of teens surveyed identified themselves as being gay, lesbian, or bisexual. Of those students, almost 22 kids out of every hundred said they had attempted suicide in the past year. That compared to about 4 of every hundred teens who identified as straight and said they had attempted suicide. Why are people so cruel? Gay teen suicide strikes again here in the United States, with the help of bullying and harassment, with our help as teenagers we can make gay teen suicide stop.

Mourners at Rutgers University honored the memory of Tyler Clementi. He killed himself September 22 at 8:42 p.m. Clementi jumped off the George Washington Bridge that Tuesday, days after his roommate allegedly posted video on the Internet of him having sex with another man. In Clementi's case, the young man's roommate, Dharun Ravi, and another classmate, Molly Wei, face several charges of invasion of privacy for what prosecutors say was a surreptitious filming of Clementi in his own dorm room, a recording that they then allegedly broad casted live on the Internet. New Jersey law enforcement officials have said they are still investigating the case, trying to determine whether they can pursue more serious charges against Ravi and Wei. Lawyers for Ravi and Wei have not returned messages left by ABC News but Ravi's attorney, Steve Altman, told the New Jersey Star-Ledger that he does not think his client can be held criminally responsible for Clementi's death. When people hear about this, most of them think it's just another dead homosexual person and don't care. It does matter. God made us all equal. Why do so many people make fun of homosexuals?

Teens having suicide thoughts need to a website or dial a phone number for homosexuals, or people concerned about suicide. The hotline was created in 1998. The helpline has received over 30,000 calls, and handles a monthly average of 750 to 1,000 calls. The majority of calls come in right after school gets out. Getting calls after school actually makes sense because of how much homosexuals get teased and picked the at school. Some gay teens also call just because they have a relationship problem they need to talk about with somebody. "Not all callers are suicidal, but they need to talk about their feelings. Young people are calling from rural America where there are very few places for outreach," said David Paisley, who is deputy director of San Francisco Prevention, a Trevor Helpline partner. Anyone who is concerned that a gay teen may be suicidal is encouraged to call as well. Parents, teachers, educator, friends and loved ones are welcome to phone for feedback, referrals and information. The helpline was created because the HBO airing of the Academy-Award winning short film "Trevor." It is an eighteen minute drama about a fictional thirteen year old gay teen who makes an unsuccessful suicide attempt when rejected because of his sexuality.

In another recent case, Raymond Chase, an openly gay 19 year old student at Johnson & Wales University in Providence, R.I., hanged himself in his dorm room Wednesday. While his brother told ABC News that it was not brought on by bullying, his suicide has sparked further debate on the nature of support for gay teens and gays on American campuses. "It is important to allow young people to come out and to find support and to realize that once you do come out you're not alone," said Shane Windmeyer, the executive director of Campus Pride, an organization focused on building safer and more LGBT-friendly campuses. Some people do care about homosexuals being teased and tortured. Why don't all teens care though? What makes heterosexuals so much better than Homosexuals? People seem to care so much about what homosexuals do, but then say they don't like them, it doesn't make sense at all. The Buffalo, N.Y., boy, 14, killed himself this weekend after posting an online farewell. A student at Williamsville North High School, Jamey had been tormented for the past 12 months by cyber bullies who made disparaging comments with gay references on his Formspring account, a website that allows anonymous posts. "JAMIE IS STUPID, GAY, FAT ANND [sic] UGLY. HE MUST DIE!" one post said, according to local reports. If that was your son being bullied like that, how would you feel? Another read, "I wouldn't care if you died. No one would. So just do it :) It would make everyone WAY happier!" Friends reported the bullying to guidance counselors. But everyone, including his mother, thought he had grown stronger. His death coincides with a national summit today sponsored by the U.S. Department of Education in Washington, D.C., an effort to stem the toll of bullying on school children.

Gay teen suicide keeps happening here in the United States from teen bullying and harassing homosexual teens, with the help of teens we can stop teen suicide. A teenager commits suicide every ninety minutes in the United States (Li Kitts). When you read that fact how do you feel about yourself? How do you feel that us Americans are killing innocent teenagers just because they like the same gender? Gay teen suicide could be one hundred percent prevented if people would stop bullying teenagers and except who they really are. Everybody has the freedom to speak out. How can you make fun of them but love to listen to what they have to say? People need to leave homosexuals alone and let them live their lives to the fullest; and prevent them from killing themselves when they are still teenagers. Homosexuals if you are having suicidal thoughts, we are here for you, please speak out. I'd love to save another person's life other than going to another poor teenager's funeral.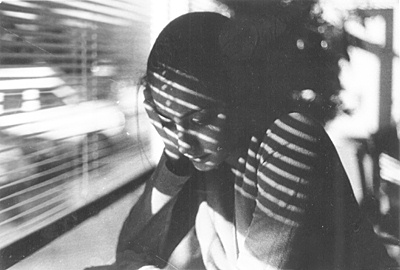 © John O., New City, NY