Please Keep Art
August 11, 2011
Right now in almost all the public schools the Art Programs are being cut. Art is a way to show who you are. Art is a way to be yourself. Many young people need art. It's how they show how they feel.

Public schools are cutting extracurricular classes like art, music, or P.E. Art is a big part of many people. It shows who we are, how we feel, and what we're going through in our lives. Schools should cut other classes that we don't really need. There are so many people taking two of the same class. Why? Why do you need to take the same class. So it's easy? Ridiculous.

Art is a way to express yourself. You can take out your feelings on a piece of paper or with some clay. This is a way for adults to see what their teens feel. If a teen takes their feelings out on a canvas with paints they are less likely to take it out on somebody else or themselves. Out of the many ways to express yourself this is one of the best.

Art is a way to be yourself. Your feelings show in the way your lines look, just like your feelings show in the way you hold yourself. Your feelings show in the outlines. It shows in the colors you choose. It shows you. It could be a career. It could be what saves you. Instead of hurting, you could bring it out on paper or sculpting. It's a way to be you, it's a way for people to see who you are.

Teens need different ways to express themselves. Public schools taking away art is not helping. Teens are hurting themselves everyday. That could end. Just by taking art away is very depressing. Yes, there are online programs. But, they cost anywhere from 30 to 200 dollars. They say it's a deal but really, it's not. If public schools kept art it would keep money in your pocket for more important things like food and gas. Please, keep art in public schools.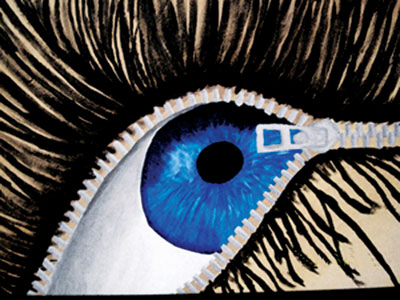 © Brad S., Lecompton, KS