Independent Media = Window to Truth
June 22, 2011
Amy Goodman once said "Independent media can go to where the silence is and break the sound barrier, doing what the corporate networks refuse to do." Independent media expresses the unsaid left in society, the silence of a business, and the quiet quarrels between many who refuse to answer why. The independence of the media breaks these barriers to help people answer numerous questions that were left unsaid. It also, feeds our brains with knowledge that we starve to understand and analysis.



In addition, the expression through independent media is so important because of the sneaky information that gives us the truth that, once upon a time was hidden. Without the expression of the media it would be like a world that only contains sweets, without the sour to balance it out. Plus, this world would be an ugly lie without the guidance of independent media.



Furthermore, the expression of media is really important because of all the scandals that are occurring these days. Independent media keeps us on track of what is happening and when it's happening, whereas, at the same time it helps us digest all this information without overflowing. Expression that is made through independent media give us a refreshing view of the world, a new idea or thought that have yet to cross our minds. This media is like the flower Daphne, that can blossom with beauty that everyone can appreciate from afar, but if one gets too close they could be harmed by truth of the deadly flower or otherwise the expressed truth.



In conclusion, expression through independent media is very important because of the secrets it can reveal and the knowledge it can spread. Without the help of media many people would be thrown into the darkness, where they would be unsure of everything they once knew. Lastly independent media expresses the unsaid and leaves readers craving more, in other words, it expresses the world through the eyes of others!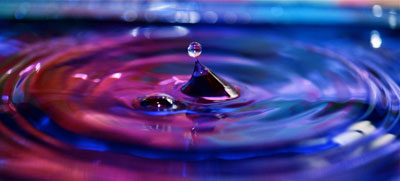 © Haley L., Anchorage, AK