EVERYONE ON PUBLIC AID IS NOT LAZY!
June 25, 2011
I think people who are against Public Aid are those who have never needed any help.

Because once you are actually in that situation where you need help, everything changes.

Suddenly, it isn't about pride any more. It's about survival. And Public Aid can help you

survive.

My dad lost his job a few months ago. He said there was really no good reason why he was

fired. My dad worked really hard,even staying over time and bringing work home. One week,

he went into the city on Sunday to check on a jobsite. Then, boom! He was fired, simply

because (my dad claims) the boss didn't like him.

Now we are on unemployment. Since the unemployment is such a small amount and my mom can't

work due to medical reasons, we also get food stamps and Medicaid for health insurance.

Then our car broke down and my dad had to fix it himself (which meant spending lots of

money at Auto Zone)! So we also needed help from Social Services to pay the rent, or we

would have been kicked out. Then we would be homeless, and we'd probably have to get rid

of our two cats, which is just about the saddest thing I can think of!

However, due to the help of Public Aid, we're carrying on. At least we are getting food to

eat. Okay, so maybe it's Mac and Cheese instead of lobster. But we're not starving!

Plus, we have a roof over our heads....our own roof,not some "shelter" roof, with a bunch

of strangers.

And we have health insurance which is good, because I just got Lyme disease and had to go

to the hospital. Without Medicaid, we wouldn't be able to afford the hospital bill or my

antibiotics. Health insurance is important, because you never know when something bad is

going to happen!

Some people think that Public Aid is just for lazy people. People who don't want to work.

People who are just looking for a hand-out. But that isn't true. My dad hates being out

of work. He misses his job. He enjoyed the challenges of working. He's on the computer

all the time, finding out where to send applications and setting up job interviews.

Public Aid is our life saver right now. It is allowing our family to survive, while

helping us get back on our feet. My dad had a really good job interview with a company in

Connecticut, so hopefully that will work out. Without Public Aid,I don't know where we'd

be right now. Maybe homeless, living in a cardboard box, starving,catless,with me

suffering from Lyme disease.

I agree there should be laws and limits when it comes to Public Aid. Because,

unfortunately, there are always those people who try to take advantage of the system.

Also, people shouldn't be on Public Aid for too long, or get too much money, because then

they might get too comfortable doing nothing. But I also think it's nice that we live in a

society where you can get help if you truly need it.

Public aid makes sense logically, because helping people get back on their feet and keeping

them healthy is better for society, overall. And Public Aid makes sense emotionally, since

having it available portrays the decent,caring,and empathetic side of human nature.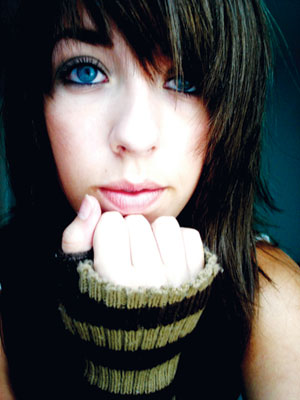 © Brit H., Peabody, MA