The way Friendship Works
May 7, 2011
You build yourself up socially, bit by bit. Everyone in this worlds just wants to be accepted. They want to have friends and they want a good life. For this reason, you take little baby steps towards people. Soon you become friends with them and soon that friendship grows. The more it grows, the bigger steps you take. Once you get to cloud 9, something happens to throw everything off balance. This is life. The more you get comfortable in every relationship, the more your guard goes down. This is life. People take this opportunity to swoop down and take advantage of this. You begin to get comfortable, with where you are in life and with your friends. You also begin to reveal secrets and you find out more about a person. Slowly you realize that that person may not be who you thought, so you slam on the breaks. This causes problems. Everyone takes this to their advantage. They throw ideas, rumours or even snarky comments, to get them on their side. This works. The friendship falls and your no longer on cloud 9.

I call this Crap canning. Basically your thrown to the curb, almost as if someone took a hot, steamy dump on you. People then think that its okay to interrogate and step all over you. After all you're no longer that human being who was respected and had friends to guide you. Now you are just that hot, steamy piece of poo. People have control over you whether you like it or not. It's no longer your life. It's theirs. Your no longer safe. They are. You're no longer considered human. They took that privelage from you.

What I don't understand though is friendship. Friends are supposed to be there to guide you. They're supposed to be there for you to lean on and talk to. They're not supposed to judge and they understand if you make a mistake. Have you looked around lately? If you stopped for 5 minutes you'd see, that's not how friendship works. Friends are your own personal gain. They're there so you don't look alone. They're there so someone will listen to you and usually pretend to care. They're there so you can tell secrets and talk about other people. They're there until you do one thing different. That's when they find someone else to rise in the social chain. In the end, they don't care and you realize they never did. Friendship isn't what you thought and it's not what it used to be. They're here for you today but god, you better hold your breath and hope for them to be there tomorrow. As everything in the world changes, even though it may kill you inside, so does everything you thought you knew. There is no such thing- as true friendship.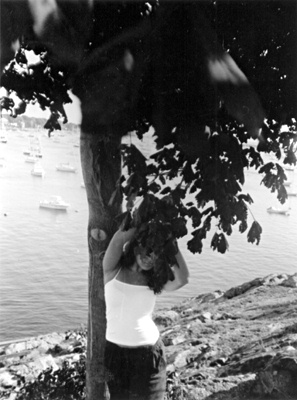 © Lauren M., Marblehead, MA