EUTHANSIA
April 3, 2011
Euthanasia or mercy killing as it's known has been debated over since a long time, while many cultures are against it many support it. In Spain, if there's such a case where mercy killing has to be honoured then it is readily accepted without much legal complications, while in India, it's a long process where poeple are still not ready to go through the process of mercy killing. There have been many cases, one such case is that of a nurse Aruna Shanbagh, who ha been in a vegetative state since the last 16 years in one of Mumbai's hospitals where she was a nurse once, while on night duty- one of the sweepers in the hospital raped her and hit her head with a huge rod, since then she has been in a coma, but the hospital staff took it upon themselves to look after her and as long a she is alive they'll be her guardians, she also responds to them with a blink when they play her favourite music, or go and meet her, from the dean to the nurses of that hospital they all go and meet her everyday, but 5 years back a reporter couldn't see this state of her's so she filed an apeal in the high court for her mercy killing but the hospital was aginst her as they really wanted to keep her alive, though she was in a vegetative state she still responded to them thinking that she also very much had the will to live, the case went on for 5 years, when high court ordered for mercy killing, the hospital declinig it took the case to the supreme court and thus the SC ruled aginst the HC order and Aruna and the hosptal won the case, here poeple'e sentiments were involved, where they took care of her for 16 years they were definitely not going to honour the mercy kiling.
An Indian film by director Sanjay Leela Bhansali also dealt with this topic, where th lead suffers from the vegetative state and wants to ebd his life but the people around him don't let him do that and take a lot of care and show affection in the end he changes his decision and learns to love life by seeing the love around him.
According to me Euthanasia is a very deep wish it needs to be given a lot of care and thought before going ahead with it and if the person himself wants to end ihis life then that's a different point otherwise it should not be honoured, like in Aruna's case mercy killing should be honoured cause she's suffering since the last 16 years thus being in that state must be painful for her but it depends from case-case and people-people.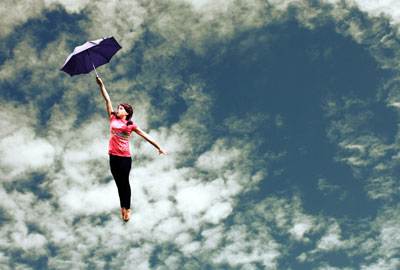 © Sandy H., Woodbridge, CT