Snifflers Suck; Literally
March 7, 2011
Mornings are awful; everyone knows that. What could make them better? How about a peaceful morning? Sure, that'd be nice, but nothing is worse than being all relaxed-like, and then hearing the repulsive sound of mucus being viciously sucked back into someone's nose. Welcome to the world of "Snifflers".
"Snifflers" are an unfortunate group of people who just do not want to get up, walk over, and get a Kleenex. Instead, they make the effort of trying to put the boogers back in their head by sucking, sneezing, and sniffling.
It doesn't work though, because they continue to do it throughout the time the rest of us are unluckily near a Sniffler. It's hard to ignore, and if people try, it gets even more into their head. After about five minutes, all you're thinking about is what's inside the Snifflers nose.
There is a whole population who make these disgusting noises. It's the Snifflers' secret language; one will suck, and as if in response, another will suck. By the end of the day, the rest of us are super annoyed or grossed out.
Ever been in a room full of trumpets? Snifflers are like the "instruments". There are so many ranges and instruments; you'd think you were in a band practice!
One of the instruments, the "silent, but many" suckers, are kind of like the flutes or clarinets. These Snifflers make the effort to keep there gooey nostril issues a secret by sucking quietly and quickly, but fail. Doing it quietly just isn't enough power to keep those boogies up there, so they repeatedly suck and suck and suck; it's icky.
There are also the tubas. These are the Snifflers who usually spit, but since they're in school, they suck up the nastiness with a force equivalent to hurricane winds. After that, people wonder if the inside of their nose was torn apart by debris
Don't get me wrong, people get sick, but is it wrong to ask them to get a tissue? Do people enjoy hearing the slimy suction of those nasty juices? I don't think so! And guys, girls think it's especially repulsive; just a tip.
If it's not too much to ask, please use a tissue. No tissue around? Shoot, your sleeve would even work, because no one wants to know the contents of nostrils. If you are not considered part of the Sniffler population, be a pal and give a tissue to one. You'll be helping everyone around you. So, remember, Snifflers are not attractive, so if your nose is drippy, do everyone a favor and blow your nose.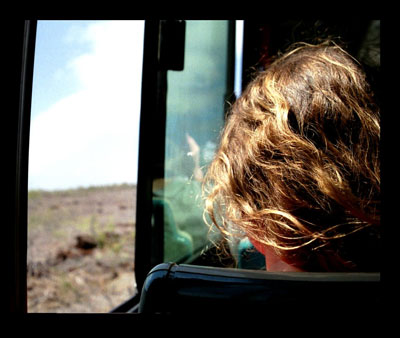 © Kate S., Hopkinton, MA