Innocence
January 27, 2011
Thousands of faces stare at the TV set, watching tonight's music awards ceremony. Thousands will gasp as Lady Gaga comes on stage in her newest outfit creation, and thousands will laugh at the ridiculous sexual jokes and routines the artists come up with. Thousands won't admit the negative effect the media is having on the world.
Spend a day at my school, talk to the people I've met and hear what they have to say. Hear the conversations they have, the sexual encounters they've experienced, all at the age of fifteen. Hear a senior worrying that she's pregnant, discussing it in class with a friend. If you're anything like me, you'll be mocked for waiting till you find the right person to have sex. You'll be mocked for believing sex has a deeper meaning than the other girls seem to think.
To be honest, it angers me. I wonder if the girls who dress in the shortest skirts I've ever seen are at all influenced by TV and the media. I wonder if skinny girls who complain about how fat they are read the dieting section of US weekly. I wonder if the millions of dollars the media makes every year is really worth it. When we buy the newest beauty or gossip magazine at the store, are we giving away more than our money?
I walk down the store aisle with my cousin, who is just now learning to read. She reads aloud the cover or Cosmopolitan, and onlookers stare in disgust. I am humiliated, angry at what she is being exposed to at such a young age.
Friday is movie night, and my family and I choose a romance movie at the video store. With every movie I learn more and more what you must be to fall in love. Skinny, beautiful, and perfect. I doubt that I will ever find anyone, that I'll ever be loved for who I am.
Teenagers should not be exposed to what is their every day life. They should not be reading Cosmopolitan, should not be having sex at such a young age, simply because everyone else is doing it. They should not be switching boyfriends every week and having a new love interest every month.
What ever happened to innocence? Is it really handed away the second we turn thirteen? Those who hold on to it are constantly pressured to give it away, to trade their morals in for something they will later regret.
Innocence is a gift, not something to be laughed at. It's something to cherish, not to throw away the second you get the chance. I only hope this world eventually learns from its mistakes, and teaches that every girl is beautiful, that having sex does not mean fitting in. But in the end, I highly doubt that things will ever change.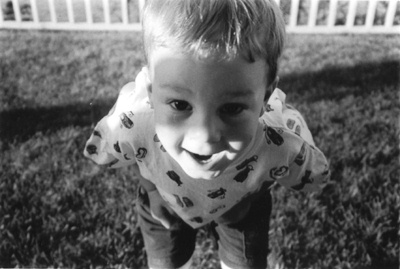 © Photo by Jessica M., Marblehead, MA