Release Your Inhibitions?
January 17, 2011
"Do I need this or do I just want it?" About fifty years ago, this was the question Americans contemplated each day. However, today they have lost their inhibitions. People don't ask themselves whether they need it or not, they just get it. With this feeling of neediness, Americans have pulled our economy farther into debt. We are incoherent to our actions and continue on the path of materialism.

Years ago, money was a nominal possession. People valued family, friends, and enjoyable activities. In this century, money is an integral part of life and a need for all. A recent statistic has shown that in thirty five years, eating dinner at the kitchen table as a family has decreased by 56%. More money is being spent on eating out on days during the week than actually preparing a meal at home. Also, people are 60% more likely to eat dinner in front of the T.V. than together as a family.

Wealthy individuals consider themselves fortuitous for their affluence. It is now what young adults strive for in life. Placards for winning a competition have been altered into a cash prize. Those are the contests you see people signing up for these days. Does Harvard differ from WCTC? In the eyes of many people it does. Harvard is considered to be more prestigious and delivers a higher level of education. But a graduate from Harvard has the same job opportunity as a graduate from a three year degree program at WCTC.

I do not mean to write a diatribe about how our society is on the downfall, but it seems to be what this is turning into. There are few families who still value the simple things in life. And yet they are a part of a dying ilk. U.S. citizens need to realize they have to appreciate family versus monetary things, because once your loved ones are gone, there is no remuneration.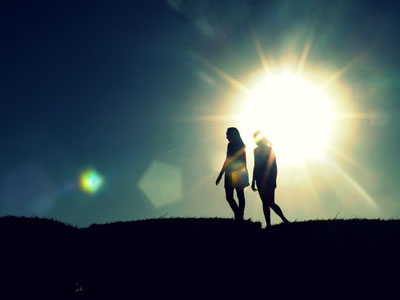 © Alexzandria R., Salem, OR