A Realisation
November 11, 2010
Remembrance Day, or Poppy Day as it's sometimes known, aims to remember those who have fallen for our freedom. Millions of soldiers have died to protect us but those who inspired this old tradition were the young men who fought in the First World War. Now, as many of us wear our poppies, red or white, I wonder- have we really honoured their sacrifice?

A few months ago I visited the war cemeteries in Belgium with my school. The trip took a serious and educational tone- apart from the occasional midnight exploration and experiment with face paints. We discovered the canal of Bruges and were awed at the Cloth Hall in Ypres, which, in WW1, was completely destroyed by German attacks: it now stands, tall and majestic in the centre of the city. Yet the sightseeing wasn't the main aspect of our trip, and for me, it wasn't the best.

Tyne Cot Commonwealth War Cemetery is the largest of its kind, with over ten thousand graves and thirty thousand names on a memorial to the dead. As you look over the land, the horizon is filled with grave upon white grave, most of which are marked only with a cross. The cemetery, as all of those we saw were, was kept in impeccable condition- the work of the Belgian people who are still so grateful for the aid they were given in the 1914-1918 war. Stones stand side by side, regardless of religion, race or rank- I remember realising that we can still learn from these heroes, and looking back now, I wonder how something that was so clear to me as a teenager can't be obvious to adults around the world.

When faced with invasion or threat everyone pulls together to defeat a common enemy, despite any previous vendetta. In doing this we realise that those people we once hated have become our friends- they've comforted us or fed us or even saved our lives. But then a generation later, our children have return to the prejudices that we once lived by.

So how do we have the right to disregard the actions of our ancestors to suit society's flaws? The men we first started wearing our poppies for fought to free people, yet we imprison them in preconceptions? We discriminate against people because of the colour of their skin or the religion that they practice when soldiers have fought against that very prejudice for centuries.

I learnt, standing there on a cold June afternoon, that everyone is equal in death and in life and that people fight to make sure that never changes.

So next time you wear a poppy, remember the people who lost their lives to fill the crack which society seems intent on widening. Remember the truth in the beliefs of those people. Understand them, act upon them and most importantly… respect them.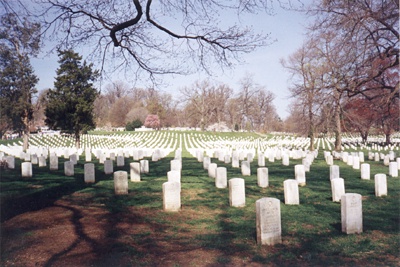 © Steve A., New Port Richey, FL