It's Breast Cancer Awareness Month, Not Plaster Pink Ribbons Everywhere Month
October 16, 2010
As I write this, it's the third day of October. To most, October is the month of monsters, candy, and costumes but some recognizes it as Breast Cancer Awareness month. If you're one of those people, then you've probably heard about how Safeway's taking donations to find a cure, the second San José Breast Cancer Walkathon, annual San Francisco Breast Cancer Walkathon, or the Paws for Cause walk if you're a currently attending Washington High School (WHS)—like myself.

Most people that participated in the Paws for Cause walk, now let's be honest, because the school hands you ten hours of community service—which is required in order to graduate—only if you donate twenty-five dollars to the noble cause. With my peer's enthusiasm regarding the month by wearing pink on Fridays, showcasing a pink ribbon, tying pink bows on every other tree, buying a vibrant or pastel pink WHS Breast Cancer Awareness shirts, and pasting up signs around the school advocating Breast Cancer Awareness—some of which are missing the awareness part so the signs read "Support Breast Cancer".

I wonder, how many people who participate actually know someone diagnosed with breast cancer? That's most likely a yes since BreastCancer.org's statistics, along with various other sources, state that one in eight people are diagnosed with breast cancer. I also wonder: how many of my peers know someone who died of breast cancer? There are a few that can probably paint a pretty picture in their mind of the grandmother, great-aunt, aunt, mother, and sometimes the rare but real case of a male relative obtaining the disease. They can recall memories; including the funeral for the departed.

The truth is the person that they thought had died from breast cancer most likely didn't. In fact their death wasn't from the breast cancer at all, I can guarantee that. Before I get slammed by other statistics and by the family members whose relatives unfortunately was stricken by the illness—you have my sincere condolences—hear me out.

I'm not saying that the breast cancer is irrelevant because believe me it is, but breast cancer isn't the cause of the death. Cause and reason are two different concepts entirely. While breast cancer isn't the cause of death it is certainly the reason for the death.

Allow me to explain, breasts are in no way a vital organ. This is why lumpectomies, mastectomies, and chemotherapy can be applied to this area. First a quick lesson: a lumpectomy is the removal of just the tumor, mastectomy is where the infected area is removed entirely, and chemotherapy is when toxins are introduced to the area that contains the tumor in hope to destroy it without slicing open and excavating the area. This is also why breast cancer cannot kill you because if it infects the area it can be removed, not easily, but it's still possible.

However, the cancer can, often times does, spread. This process is called metastasis and is cause of death with patients who were originally diagnosed with cancer. This is when the primary cancer spreads to the brain, heart, lungs, liver, kidneys, and/or pancreas. From there, the cancer usually gets more aggressive; multiplying faster than it's possible to get rid of until it consumes one or multiple vital organs entirely. There's a reason why it's called a vital organ: without it life isn't possible.

Then there are the treatment failures that occur. This is when the medication, chemotherapy, and/or radiation treatments stop helping and start making matters worse. The various procedures used to defeat cancer start doing more damage than actual treatment, that's when things go downhill. Sometimes the medicines that are suppose to help start damaging the body, causing the kidneys to fail and gradually lead to death. Or, the treatment poisons a different, but vital, organ resulting in a similar ending.

These aren't all of the tragic outcomes from breast cancer—actually, any type of cancer—but these are the types that I am familiar with. The truth is, breast cancer doesn't cause death, but it often times leads to it.

Before a person decides to promote any type of agenda or awareness, they should be aware of what they are being associated with. If there are no emotional ties or authentic yearning for the common knowledge or cure for things such as Breast Cancer Awareness then don't claim to be educated on what you're shamelessly promoting. It's insulting to those who have a genuine history with the cause.

So I will pose the question once again, how many of my peers know someone who died of breast cancer?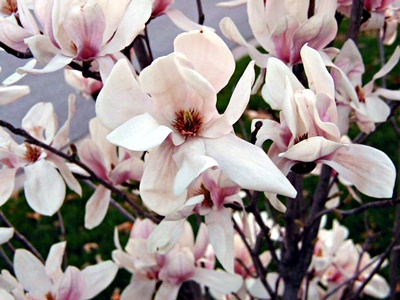 © Brad H., Lemont, IL