Somewhere, Right Now
August 14, 2010
Somewhere, right now, in this big, big world are children and teenagers just like you, setting their calloused and wounded feet on the ground, enduring the pain and the heat of the sun as they run down the busy streets, trying to find a way to sell those trinkets slung on their tired and fragile shoulders; while you sit in class, counting the minutes until the next bell rings.

Somewhere, right now, in this vast land are our young, sneaking behind a fast food restaurant, untying bulky black bags that contain something they call food, which would satisfy their stinging empty stomachs, while you turn away from the table, just because you don't want the food your mum prepared for you this morning.

Somewhere, right now, as you write your boring lessons on your notebook with a pen you can buy a thousand times over, are students just like you saving those tiny pencils in their hands for the whole year ahead.

Somewhere, right now, in this unfair world are dirty little hands, saving those pennies they earned from a hard day, searching for bottles and scrap to be sold at the junk shop, believing that a little amount at a time would save them from their present pain, as you splurge on that gorgeous dress at the mall or waste your money on some rubbish computer game you've played a million times.

Somewhere, right now, as you curse your teachers for giving you a heap of homeworks, are teenagers avoiding the prying eyes of the cops, to sell those tiny white crystals in similarly small sachets to people with those scary dark circles around their raging red eyes.

Somewhere, right now, as you switch your bedside lamp off, are sold bare young bodies pressed against somebody else's, crying for help and justice, hoping that someday, somehow, they'll have a good night's sleep just like yours.

Now, tell me, how lucky are you?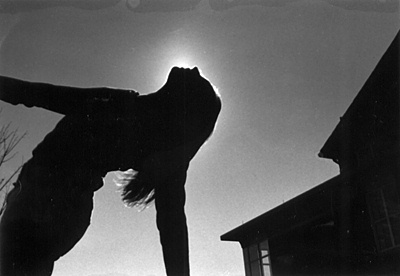 © Alexandra B., Marblehead, MA