A Butterfly Kiss
July 30, 2010
I remember sitting in the acting class impatiently. She was a notable teacher and I was anxious to learn from her. When I heard the door crack open I held my breath waiting for my teacher to walk inside. Instead a little girl, around ten, barged in.
"Hey mother f***ers! How are you doing today?" My mouth dropped in horror. What did she say?
Throughout my week in the acting class I saw I learned more about myself and the future then of acting. I watched the generation below me unravel in this little girl; She cursed, she hit people, and she even laughed and gave opinions to "that's what she said" jokes. She was ten!
I remember that when I was ten I didn't know any curse words; I'd never even heard them. I didn't know what sex was, and if I had any idea I thought it was when two people just loved each other. The fact that this ten year-old girl acted in such mature ways made me want to cry for her.
In this decade with internet and TV so open to everyone, innocence is slowly sliding away. Innocence is not something you can ever get back, and yes, we all have to grow up some time. This little girl however, she'll never be a child again. Instead, just a teenager trapped in a child's body. That is the sorrow of our decade.
With poverty, the oil spill, and even violence, all these horrific actions can be helped and changed. You can never change time. You can never take a ten year-old and bring her back to a time where she laughed when a she had a butterfly kiss from her dad.
In today's world, her laughing comes from staying up late and watching the Hangover. We can never change this. We can never change time. We can never change what she's seen.
We can fix an oil spill. We can help bring world peace. However, we can never erase the visions and thoughts from the youth's corrupted mind. This is the horror of 2010.
If a hundred years ago they could look at us now, they'd be amazed my technology, but throughly disappointed with who we are. We've gone from Peter Pan saying, "I never want to grow up," to a ten year-old saying "What up mother f***ers". If this is the youth of today, will there even be a youth of tomorrow? Or will there just be ten year-olds, corrupted by the poison in the world.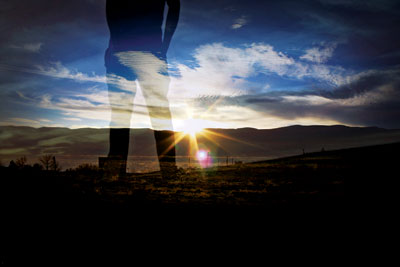 © Ezekiel R.