Babysitting
July 22, 2010
I completed my community service hours by doing babysitting. I chose to do babysitting because one day I hope to become a great kindergarten teacher and teach young kids many things. I thought that babysitting would be a great way to learn more about how a child's mind works. I also thought it would be a great learning experience and teach me more about what I need to work on to become a kindergarten teacher.

My duties and responsibilities while babysitting were looking after the kids while their parents were at work. On my shorter days, my duties were to make sure that the kids ate breakfast. On my longer days I had more responsibilities and I had to make sure that the kids ate breakfast and also ate lunch. After their lunch the kids had to take a nap. This was probably one of the hardest things to do during my time babysitting. At first it took me awhile to get the kids to fall asleep. I soon found out that it was easier for them to fall asleep after watching a movie because they were more calmed down and it got them tired. I also tried to teach the kids their ABC's. It took a lot of patience and hard work. I learned that children do not have the longest attention span in the world. In fact they hardly have any attention span at all. I found out that it worked better if we worked on their ABC's just long enough before I noticed the kids were getting bored and then we would stop and do something else that was more fun to them and then later go back to learning the ABC's. This way they were always interested and learned more in a day. I also learned that children will obey someone that they know better. I could tell at first that the kids were nervous to meet me and spend the day with me. By the end of the community service the kids were very comfortable with me and they listened to everything I said or told them to do. Also the more I got to know them and the more comfortable they
were with me the more they trusted me and wanted me to be there. By the time my community service hours were completed the kids did not want me to leave. Knowing that the kids did not want me to leave is what I liked most about my community service. I think that the whole family sees me more as a family friend now then just a babysitter.

My best experience while completing my community service was overall just looking after the kids and spending time with them. My worst experience was trying to get the kids to fall asleep to take a nap. At first they cried and cried until they fell asleep. But after I found out that it is much easier for them to fall asleep after watching a movie it was a piece of cake to get the kids to fall asleep.

I feel that to become a kindergarten teacher you need to have so much patience working with younger children. You also need to be able to get down on their level when you are trying to teach a child who is very young. A person working with younger children should also be creative. I learned that it keeps the kids entertained and they pay more attention to what you are teaching.

While completing my community service hours I learned so many things but I would also like to hope that the parents learned something from this experience as well. I hope that they spend more time with their kids, Instead of working so much. I realized that parents should be home more with their children. I don't think many parents in this world spend enough time with their kids and because of that in the long run it could lead to many good or bad things in that child's life.

I would recommend this type of community service to other students who would like to work with younger children or someday become a teacher.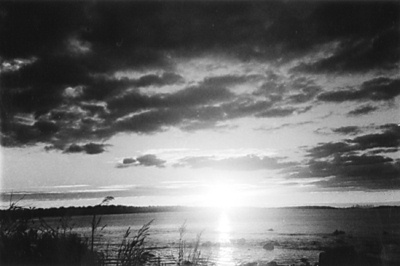 © Christy S., Germantown, MA