Remember Me
July 5, 2010
Time. We never seem to find enough of it in or fast-paced high-tech world we seem to find ourselves in. On our way to work we make our best effort to avoid any eye contact while waiting in line for our coffee in the morning. At school, we never talk to our crush because we live in fear. With our loved ones, we talk about those we hate behind their backs.
Reality is we don't have enough time. There's not always tomorrow. We could pass by our potential spouse at the coffee shop, miss out on a great relationship, and judge those we never take the time to meet.
The world needs to realize that we don't have forever. We're born. We live. We die. We need to enjoy life and stop rushing. If the world doesn't slow down, neither will life. The faster life is, the less you get to do, the less you get to meet, and the less of an impact you get to make.
Gandhi once said that the almost everything you do in life will be insignificant, but it's important that you do it. It's all those little insignificant things in life that make us who we are. The problem is that we are too focused on the big picture that we don't have the time for anything. Without time you might as well be without life.
For we may walk in and out of many lives, but we always tend to leave a mark in the sand. So next time you see me standing in line, sitting at a desk, or smiling across the room, all I ask is to remember me because I know I'll remember you.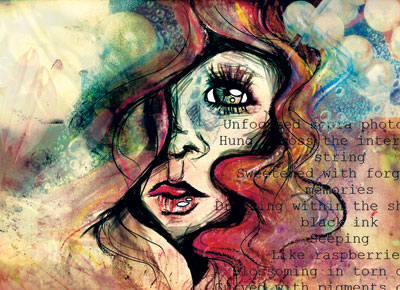 © Victor K., Las Vegas, NV