Suicide
June 3, 2010
"If I killed myself, would you come to my funeral?" My friend asks.

"NO! I would be mad that you were so stupid." Another girls responds.

I was simply stunned at her ignorance until I realized this view is shared by others. Just to clear up how killing yourself isn't stupidity, I would like to provide a couple facts.
If someone killed themselves it probably was the fault of depression. Depression is a serious medical condition where your body cannot regulate your happy hormones versus your sad hormones. It messes with your head just like any other medical condition. The only difference is the word depressed is used lightly as a synonym for mad, sad, annoyed or any other unpleasant feeling. It is also hereditary, meaning it runs in the family. It is extremely dangerous because if help isn't provided, the condition will turn into a downward spiral. I can understand that people may be sheltered from the true meaning of depression, but people need to crawl out of their holes and see that depression isn't stupid, careless or selfish. It is scary, dangerous, and misunderstood.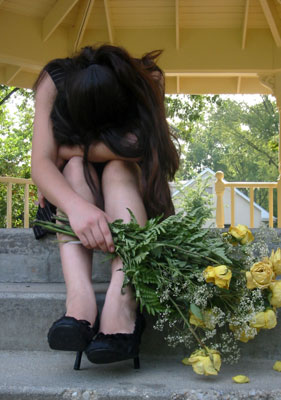 © Martha V., Morton Grove, IL