Restricted License
January 24, 2010
Usually on the weekends my friends and I decide to go out to the movies or each other's houses, but there is always a problem, how will we all get a ride? I am a junior and I just got my restricted license. Being able to drive on my own is great, but all the restrictions that follow take away from the freedom and excitement. The great part is now I can jump in my car and drive where ever I want, except I can't have more than one unrelated person in the car and my curfew is at 12 by law. Now that I am a teenager, I see the negative aspects of these laws and believe they should be changed.

If we were able to have more than one unrelated person in the car, then more of my friends would be able to ride around with me. Then there wouldn't be as many cars on the road to reduce pollution. Global warming is a huge issue now and we need to do something soon. Telling us that we can't fill our car with people seems contradictory. This law is adding carbon emissions into the environment. So in order to get rid of pollution we need to get rid of this law. Also if you can't take more than one person there is going to be a trail of cars following on another to try to get to the same place. One time I was following my friends to get to a game and I didn't know where it was. I am known for getting lost, so I knew I had to stay up with my friends' speed. They tend to drive faster so I had to keep up with them. So this shows that if I could have had my car full with someone that knew where they were going then it would have been safer. It just makes it more difficult to follow one another and it gets dangerous when traffic sets in. Also I can assure you that we will not take advantage of this rule, by having too many people in the car and not having enough seats, because that is against the law alone and it isn't safe for anyone. Safety is important being a new driver, but I don't see how all of the rules apply.

Why is the government allowed to give us a curfew? My mom gave me a curfew and I think that it is her job to do that. I think my parents know how long they should let me stay out. My curfew changes depending on what I am going to be doing that night. My friends live far from my house so I always get to stay out longer when I'm at their houses. Having this curfew makes it more difficult to make plans with my friends. So does the government not trust us enough, so they say we can't be out from midnight to six o'clock in the morning? When they are having us have to be in by twelve, I don't think there will be a huge difference in what would go on during those six hours.

If I tried to look on the situation at the other side I would say that having more people in a car could lead to distraction on the driver and could lead to accidents. But why are all these laws just focused on teenagers? That's judgmental, because a mom could be riding with her car filled with little kids. Kids always need help and are distracting. Moms have such busy lives that they could be texting too. I think the whole reason for these restrictions is to make sure we don't get to much independence at once. My other reason was about having a curfew. Having a curfew by law is stricter then just having it by your parents. There are people who just forget the curfew their parents give them, but with the government involved it makes a difference to pay attention to these boundaries. That doesn't change the fact that the government should be able to control someone's personal life. A curfew is a family issue. Since we are 16 and soon to be 17 we should be taken more seriously.

Restricted license laws are not a good idea. If I can have more people in my car then we all can ride together and there won't be as much confusion. Having a curfew also makes making plans more difficult. Getting older I felt as if I should get more responsibility and I think letting up on the restrictions will show that people do trust us. Responsibility should be gained gradually and so you should let up some restrictions. My challenge now to you is to trust teenagers more.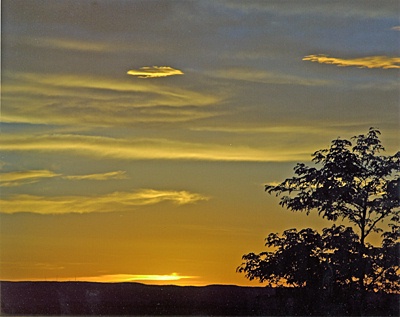 © Elizabeth B., Wichita Falls, TX