Stress
November 24, 2009
Managing stress is a difficult task. Physicals and mental abuse is put on the body. Students' pulling their hair out is a harbinger of the upcoming school year. No one can be ubiquitous. Ways to manage stress are hard to master.
The easiest way is to reverberate what your task is so that you don't forget and can manage your time. While under gratuitous amounts of stress, there is a chance for respite. Take a temporary break in between tasks and pace yourself. Students are very remote when it comes to stressful situations. Life throws you obstacles that can thwart your way of living: Video games, TV, friends, family, and the internet. Friends can be very malignant. They tend to cause peer pressure, which is something that you don't want on top of your usual stress. They are usually not fretful when it comes to you and your school work. They will do anything to get your face out of a book for five minutes. Use a student planner or calendar and write down all of the things that need to be done in the week. Set a study time each day. Take 1-2 hours a day to focus strictly on homework.
Students have succumbed to mass amounts of stress in their lives. The excruciating pain of having an overload of papers and tests in one day can put stress on the mind and body. Simple ways are offered to reduce this amount of harmful stress on a student. Managing time, avoiding peer pressure, and staying away from video games are only some examples of ways to stop stress. It's simple to change life with lucid thinking and agile contemplativeness.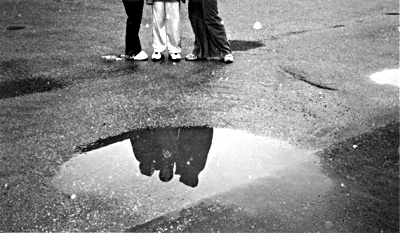 © Gary C., Pequannock, NJ