Ethics in Reality
November 24, 2009
If you were hurt and in trouble, would people come to your rescue? This was not the case in the 1964 stabbing of Catherine Genovese. A total of 38 known witness said they saw the lurid act, but were too afraid to get involved. Some yelled out the window, some watched in fear but no person called the authorities until it was too late. The 38 could not obviate to what occurred in Queens. The question is, would people now days have the ethics to call the police to stop crimes like these?

It is hard to believe 38 people stood by, watching a helpless woman screamed for her life as she was bleeding to death. They left the criminal elapse right on by without a sense of urgency to help out. Later, after being interviewed people, responded with comments to the media.
At this time, people would call the police because of more crimes like these. With the development of cellular phones, people have the ability to call anytime to authorities. With recent crimes occurring across the nation at college campuses, people cannot be lax with protection. Girls especially are meticulous with not travelling alone and being cautious at night. Should our society be paranoid that someone is watching or stalking them?
Crimes are sporadic. They can happen anytime, anywhere with out knowing. To help stop this, people need to judge what is good and bad and call for help in situations like Catherine Genovese. Save lives: call 911 in an emergency.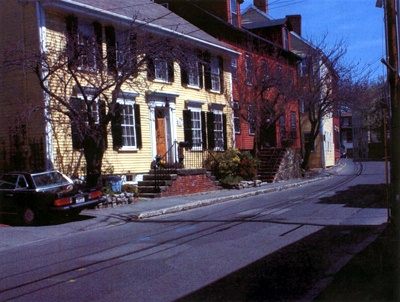 © Josh W., Marblehead, MA