What is an american?
July 28, 2009
What is an American? Well....... they can be French, German and English they can be any religion like Christian, or Muslim. Our declarations states that any man or woman has the right in the pursuit of happiness. So really anyone is an American but a lot lack freedom thats what true Americans have. How many places are you able to vote your presidents or your leaders thats something only America has. And how many have the right to criticize their presidents if they simply disagree AMERICANS!


Americans welcomes all! All people from all lands, all cultures, all religions and all races. We are not afraid of our society changing due to these freedoms because of the fact that its written in our history and its been our society for centurys. Americans are not just a particular type of people not a certain type or color or race. Because of or diversity in America. So its hard for people to hate because we have people that are the same as them. But when it comes down to it anyone is an American if they have the spirit of freedom in their hearts., we invite anyone it doesn't matter if they are rich or poor.

We also have many cultures in America like Christians and Muslims. Did you know that there are more Muslims in America than in Afghanistan due to the fact that they have the freedom of worship. We have Buddhists and catholics. We have so many religions with so many different ideas. Americans have the freedom to belief any religion they want. Our nation beliefs Christian but we do have the freedom of what religion we want to belief. Thats one of the most important things America has to offer us.

Our declaration of independence states that any man or woman has the right in the pursuit of happiness. That means anyone any race any religion and culture. America is made on the ideas of freedom and happiness. An American takes pride in what he/ she has done and what they have. People come here looking for what they want to do and how they are going to achieve that. That is what the declaration of independence means when it states everyone has the right in the pursuit of happiness. That is what America means!

An American is a person that wants to be free. They come in different types of faces colors and ideas. And they all have something they bring to America! They have different ideas cultures that educates others about other peoples ideas and beliefs. But we all believe one thing that everyone is equal and everyone is FREE!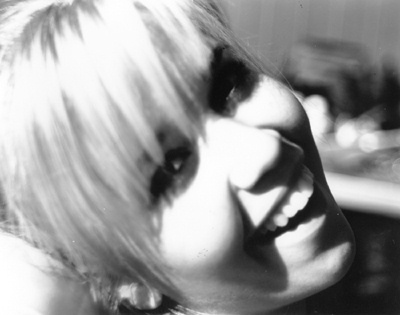 © Samantha H., Great Falls, VA