Young adults should not use tattoos for self expression
August 4, 2009
After waiting 18 years to become legal, teens finally have the freedom to make decisions, regardless of their parents' approval. Many of these young-adults get tattoos, which have become one of America's fastest growing businesses. However, this decision is threatening to one's job, image, and life.

Tattoos should not be legal for anyone under the age of 21. Many young-adults have not completely considered the permanence of a tattoo and how it can affect their lives.

"I hate impulsive tattoos, they're generally pretty tacky. I waited more than 10 years to decide on the tattoo I wanted to get. I can't tell you how many people I've talked to that tell me about a tattoo they got one night, and wish they had held off and gotten something else," Simone G. said on Yelp.com.

Out of the 45 million Americans who have tattoos, 36 percent of Americans ages 18 to 29 have at least one tattoo, the Journal of the American Academy of Dermatology said.

"I don't want to make a quick decision for a tattoo and it's going to take a lot of consideration," said 18-year-old Tyler Z. "You have to make sure you know what you want or you're not going to be happy. I want [a tattoo] having to do with my heritage that represents me."

34 percent of people with tattoos feel sexier with their tattoo and 29 percent of adults who have tattoos feel more rebellious, a Harris Interactive survey said. One should not rely on an appearance to feel more confident if they are not content with whom they are. There are professionals who can help those who use tattoos put on a façade and alter their mindsets.

Aside from the fact that tattoos can cost as much as a new computer or television, some jobs do not hire people who have tattoos, regardless of their skill in a certain field. Some employers fear that a representative of their company who has a tattoo can mislead customers or co-workers.

"I've wanted a tattoo since I was little," 18-year-old Brittney M said. "But I made sure I got [my tattoos] in places where they are not openly visible where everybody can see, because tattoos definitely limit you with a lot of jobs. I work at Nordstrom and you are allowed to have tattoos if you work there, but they just can't be huge and all over your body."

If a tattoo parlor either reuses their needles or does not properly sterilize them, HIV and Hepatitis can be contracted due to the blood transfers through the needles. This is a risk that many are willing to take in order to express one's self through tattoos.

"Even if needles are sterilized, it is still possible that HIV can be transferred," said Omar E, shop apprentice for Nathan's Tattoo and Body Piercing.

Although having a butterfly permanently tattooed to one's back may seem like a good idea at the time, young adults must consider the disadvantages and how their decisions will permanently affect their lives.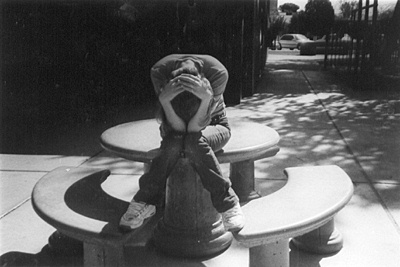 © Catherine R., Phoenix, AZ