We as the younger generation
June 29, 2009
We as the younger generation of human life are the futures of our country and of the world. We will decide whether or not human life will continue to exist for we will lead, dictate and fight. To treat us harshly and in hateful manners is to darken those futures. To wrongly accuse us of wrongdoing is to spill hate and sadness within our souls. Do the older generations not clearly see that we must be raised to be fair, kind and gentle? Though the world now, has become a harsh reality, ask yourselves, why is that? The answer is, we are greedy, selfish, self-centered creatures. We live savage lives, and though we kill for our survival, we kill often, just because we feel like it. Though we can't always be gentle and kind, we must at least be fair and treat those around us the same way we want to be treated. War is just another reason for men to fight. It is just another reason to spill blood. To fight over land is wrong, for the land is not ours to own. It is the Earth's, and it is God's. We have been blessed to be able to have our very lives and our families. Why must we demand more? A leader is to help lead us into lives filled with happiness and success, in the past and present, our leaders only lead us into war, famine, and poverty. We lose those dear to us for the sake of a war.
We as the younger generation deserve much better. If we are to create a better world than we must be shown leadership, honor, fairness, justice, responsibility, and kindness. We cannot all be nice, but fewer of us can be cruel.
So show us, how to be proper humans. Not ones that kill, fight, and hate. Ones that love, are fair, and want peace. We do not want to die young; we do not want the world to end. So show us that we can do better, that there is hope.
But it is quite possible that such a thing is hard to show. I do not believe that we will all be raised in a manner that we deserve. No, plenty will be raised in violence and hate. They will be punished for no reason. They will be yelled at, hurt, hated, and their lives will wilt. Their young souls will crumble and their hearts turn to ash. Innocence dies the moment a child is born, for the world is filled with so much hate and wrong, it seeps into the minds of the children.
It is our own faults that we are in this mess. Disease has spread and evolved. It kills both fast and slow, both painfully and painlessly. The world is in a catastrophic mess, no matter how much people say we are fine and we are holding, we aren't. There are plenty with no home, no family, or no food. At times there is someone without all of those.
So why burden us with all this? Why created such problems and leave the next generation to deal with it. It is not our responsibility but your own. Sure, we are taught to be responsible, but you are the ones that taught us. Take this responsibility into your own hands and show us the true meaning of the word. Show that you care. Be a leader and show us. Do not leave such a mess in the paths that we will soon be following, for we will surely only make more of a mess, ones much bigger and much worse. In the end human life will die out like any animal has in the past. We can at least try to preserve this life and to lengthen that time we have left. To promise a better future is to promise future kindness and understanding, so why are we not seeing any of that. War is still at hand and war will always come and eventually it will be the end. Stop it now and we may have a chance at a brighter future.
Show us how to be better and we will listen and learn. Treat us with respect and in manners appropriate for our ages and we will grow and some of us will eventually be the leaders of this country and of this world.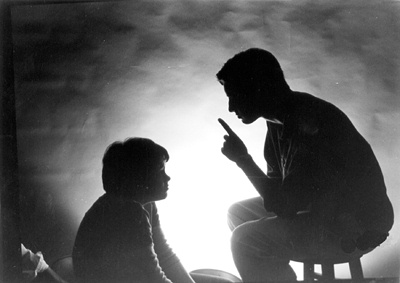 © Amanda T, Marblehead, MA