Motivation Through Bereavement Backpacks
April 30, 2019
The U.S. Census Bureau has found that one out of every twenty children will lose a parent before the age of 15.[i] Seven of ten teachers (69%) reported having at least one student in their class who has experienced losing a parent in the past year.[ii] Childhood bereavement is a neglected matter in our society.
Although financial aid is in place for students of low-income families, the effects of childhood bereavement is an overlooked issue as families face financial hardships and experience emotional loss. But, what do the younger children of families who go through a loss need? Therapy? The support of a community? The answer: Yes, but what else?
Many children could end up losing a parent before the end of high school. When coping with the loss of a parent, it is important to distract yourself to separate your mind from your worries.[iii] In an article published by Stanford University, psychologist Susan Nolen-Hoeksema explains how adaptive coping strategies such as sports or hobbies could be used to motivate and lift your mood when dealing with a loss.[iv] One component of motivation is activation, which initiates your behavior.[v] This could either involve gathering materials to start or enrolling in a class to achieve a goal.
So, how does motivation go along with child bereavement? With an estimated 1.5 million children in the United States losing one or both parents before age 15, these children face grief and stress leading to depression.[vi] But, with adaptive coping strategies, those children could be motivated to engage in activities they enjoy.
Studies have shown that lower grade school failure seem to be associated with parental death having occurred during the student's childhood.[vii] A study published by the American Academy of Pediatrics found this when observing school performance at age 15 to 16 years after having experienced parental death before age 15.[viii]
Single parents who raise their children face financial struggles. In 2012, the median income for single mother families was about $25,493 and for single father families, $36,471.[ix] This is 31% and 45% of $81,455 - the average income for two parent families.[x] So what are simple ways we could help take some financial burden away from these single parent households?
For each child, the cost of school supplies adds up greatly and could be difficult for families to afford when struggling financially after having lost a parent. Each school year, parents have to spend lots of money on their child's school supplies. According to the 2018 Backpack Index, on average, parents end up paying $637 for elementary students, $941 for middle school students, and $1355 for high school students.[xi]
So, do the children of single parent households have access to school supplies to achieve an education and be motivated to work to their fullest potential? Financial aid programs such as the National School Lunch Program are provided at schools, but they only address the cost of school supplies to communities where 70% or more are included in the program.[xii] So what can we do to help those families experiencing child bereavement? What can be done now that will create an impact among children coping with a loss?
A small step can go a long way.
"Bereavement backpacks" fitting the needs of each child filled with various items could be gifted to these children. Each backpack will be filled with a variety of items such as school supplies, art materials, books or stuffed animals to motivate the child. When providing the child with school supplies, their parent could no longer have to face that great of a cost for school supplies. By doing so, the child will now have access to school supplies motivating them to earn an education and strive to be the best they can be. Other items including books or art supplies could be given to the children in hopes of interesting them in a new hobby to act as an adaptive coping mechanism for them. For the younger ones, stuffed animals could be provided for emotional comfort.
Dealing with the loss of a parent is difficult for all people, especially children. There are various approaches that can be taken on this issue of child bereavement, and there could be both small and big impacts that can be made on that child's life. "Bereavement backpacks" can not only provide financial aid to the parents, but they can also become the motivation to lift the child's mood and encourage enjoyment.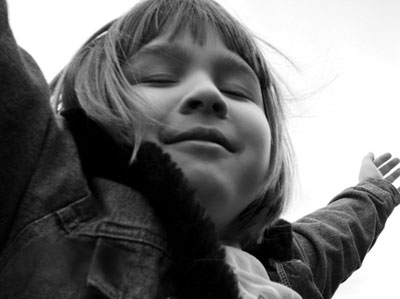 © Morgan C., Fridley, MN