The Hypebeast
January 20, 2018
Strutting down the narrow hallways of my school, he radiates an aura of confidence. Clad from head to toe in hype-wear, his appearance has surpassed all others – the perfect match of person and outfit. Pulled tautly around his torso is a $100 Supreme sweater, evidenced by the iconic red box logo. On his feet he wears NMDs so white even Mr. Clean would be proud. With every step he takes, a gold neck chain sways and shimmers brilliantly, completing the sophisticated look. The day of the hypebeast is here.

The hypebeast: a not uncommon creature obsessed with fashion and trends set by social media icons.

The hypebeast must work hard to maintain his facade. Every day, he even puts his health on the line for a quick puff of blueberry vape. Just kidding, the hypebeast doesn't care about his health. What he does care about is keeping his shoes spotless. Thanks to crowded, narrow hallways, it isn't uncommon for someone to accidentally tread on his all-white sneakers (a capital offense). At home, he protects his hyperwear with humidity-controlled closets and vacuum-sealed storage bags. He eschews practicality in the name of fashion. Running in the rain? Not possible, he'll tell you, for sneakers will get dirty and wet. Care for a few laps at the local track? Nuh-uh: have you seen what a pair of retro Air Jordans are worth these days?

Ah, the quintessential Air Jordan, the product that started it all. Back in the day, every kid wanted them. They defined what it meant to be cool. While Air Jordans remain a symbol of hype today, a new product has stolen the hearts of hypebeasts: the Yeezy, brought to you by Adidas and self-proclaimed genius Kanye West. The most popular model, the Yeezy 350, retails at a whopping $200 with limited stock and colorways (styles). If you're already imagining that hole in your wallet, then you won't want to hear about the limited edition Yeezys. These babies are regularly flipped and sold by the more financially savvy hypebeasts for more than $1,000 on websites like Grailed and Facebook groups such as Hype Market.

I, for one, consider myself illiterate when it comes to navigating the frontiers of vapid materialism. But like any teen, I long to fit in, to be noticed, and to look cool. Alas, I am the boy wearing the same old low-end Adidas sweats and no-name T-shirt to school. My commitment to comfortable clothes means I am often excluded from conversations about fashion (i.e. 90 percent of all teen conversations).
Instead of being bombarded by gossip about that fresh Off-White tee, or the new colorway of Ian Connor Revenge x Storm sneakers, or that limited-edition Palace Flocka Crewneck, I yearn for deep discussions with my peers about real-world problems: What are we going to do about our ticking time-bomb of a planet? or How are we going to survive Mr. H's AP Chemistry class? But for now, I guess I'll have to get really comfortable sitting on the sidelines in my low-end sweats.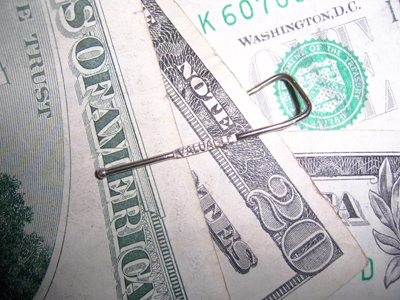 © Valcy E., Stony Point, NY