Digital Divide
MAG
June 2, 2015
The room is dark, but all around me faces are lit up like a ghost story is about to be told. Pupils shrink and grow as we look from one screen to the next. A multitude of people share stories with each other and laugh at the embarrassment of their friends, but it will only last for 24 hours. Multiple songs play from around the room, but I can only hear the beat of each.
Phones make great companions, and that's why they are always around. Most people take their phones with them everywhere. Teens especially need their cell phones on them 24/7.
Before leaving my house I am asked "Do you have your phone?" not as a question but as a reminder.
I arrive home two minutes late, only to see my phone lit up with four messages – two from my mom and one from my dad saying, "Where are you?" The last message is from my friend, whose home I just left: "How did your mom get my home number?"
Really? I think.
"I didn't know where you were, and you didn't text me back," Mom explains.
"Oh, my apologies. Next time I'll text you while I'm driving," I reply sarcastically.
I'm not mad, but I have a sinking feeling that if I left my phone at home to "enjoy life," the FBI would be launching a manhunt within five minutes.
Slim clean lines. Slick waxed screen. Silver bodies preserved by clothes for a personal touch. Everything all in one place. Dies and is resuscitated day by day. Updated internally and externally as often as possible.
Ding, click, ahem.
Notes passed around and through the classroom walls. A cybernetic revolution of the mind.
"Excuse me, my eyes are up here."
Food, I have learned, is very photogenic.
But it's all very relative to them and not at all with you.
The older generation is taking half our jobs and the other half is taken by robots.
The youth can't walk into an interview and not have any communication skills. But an older person may walk into an interview and not have any technology skills. The older generation is known for not accepting that which they do not understand though, so it's understandable they curse at our aluminum squares.
"It's too involved in your life."
"You're too involved with my life!"
My dad said when he was a kid he would tie a sled to the back of a car and ride on it while someone drove around. Last year my friend's sister got the cops called on her for sitting on top of a car. "Teenagers these days don't have fun like we did," our parents say. Well, fun is dangerous. We're too crazy, too lazy.
Our generation will not just die out in a textbook but instead will exist on the Internet forever. It's not such a bad thing that there is an eternity to our existence. It's not all about how someone is eating cereal and brushing their teeth, sometimes a post is a way to communicate to those across the world. In Mexico people tweet what roads not to use because of drug cartels.
The Internet of people and thoughts and ideas has opened up a world that one could not otherwise see. The world is all right there, on a reflective screen. A second by second update of tragedies. Stories from people on the inside. But those who don't see what is on the screen will only see what their narrow eyes will allow.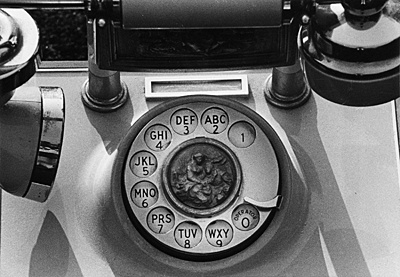 © Katie A., Westport, MA