Top Trends of 2012
January 18, 2013
The year has come to an end, but not all trends have. This past fall was the first kick off to scarves. Scarves are the new in. You can wear them to dress up or even just casually.

"Scarf is an essential accessory for winter. It is warm and comfortable, stylish and beautiful. It can complement your look or fully transform it," says Million Looks magazine.

Wearing a scarf in winter can keep you warm, in fall it can make you look good, in summer it can complete your outfit. In any season, there is a scarf for you.
When the summer rays are still out, make sure to grab a light weight scarf to complete your outfit. Or how about those cold winter days when all you want to do is buddle up in some warm clothes, yet still want to look good. Grab a thick, warm, fuzzy scarf with a cute design to make that outfit pop.
There are many different types of scarves to wear. Depending on what you're wearing or feel like putting on, you can find a scarf to match your outfit. Say you want to wear a plain colored shirt but want to dress it up a little bit. You can pick out a flowered or designed one.
There are so many choices that sometimes it can even be overwhelming. According to Who What Wear News, one of the top trends in America was scarves.
Many different varieties of stores and places to shop sell scarves. From going to the mall, to walking down the street and a little booth selling them, you can buy them pretty much anywhere. The prices may vary depending on the brand, but you could get a scarf for as little as just $5.
Buying them may be easy and fun to find and correspond with clothing, but you may even like making a scarf yourself. Go to the store, buy some yarn and get sewing.
Along with buying many different sorts of scarves, there are also many different ways to wear them. An accessory like a scarf can be worn in many ways; shaped, molded, and fit right for your outfit. Even wearing a scarf on your head can be in for some!
This is a new year, 2013, and the scarf trend is only beginning. So go shopping, or buy some yarn and start wearing your scarves!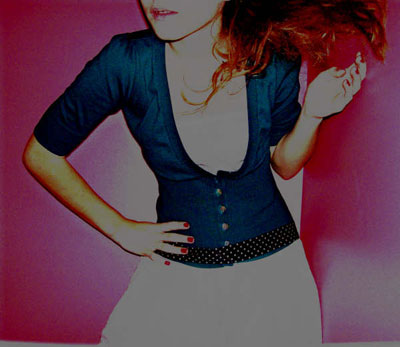 © Jenna V., Hamilton, ON, Canada