The Uses of Social Media
November 25, 2012
You logged online to see this article. Chances are, you have checked your twitter, facebook, Youtube, tumblr and any other social site that allows you to stay connected to anyone, anywhere, anytime. From funny clips, to intense world discussions, to little girls crying over Justin Bieber, social media is an infinite world of video and opinion. In today's public society, it's one of the many ways we stay entertained, informed, or even start our careers.

Take Kali Brown for example. Your average teen from outside Seattle, Kali loves One Direction, food, and the Avengers. Oh, and she has a fan-base.

Yes, it's true. While you sit at home and read this article, Kali is most likely on Twitter, where she has a loyal 33, 094 (as of 11/10/12) followers who will do whatever she tweets. She has trended Worldwide. She likes to reply to tweets she finds funny, but will retweet and favorite anything her fans or foes send to her. Armed with her "Awkward Turtlators" Kali practically runs the teen girls who follow her. And of course, she is humbled by the masses of random followers and friends . "A lot of people with big accounts misuse it. I try to have fun so I don't seem too serious." She comments.

So, how did an average girl become so influential? Kali says she has no idea. "Oh Jeez" she laughs. "Well I'm not too sure how it happened but I guess people liked what I tweeted because I gained followers really fast". The newfound 'twitter-fame' is what caused her to start a YouTube channel.

"When I hit 20K I made my YouTube and it kinda took off by itself because people started to notice me."

Known as @Awkward_Turtles to the twitter-verse, she uses her channel and twitter account to express her opinion on topics that most teens would find relevant to today's culture. From the presidential election to Harry Style's rumored girlfriends, Kali puts her thoughts out there. By using social media Kali is very well known on both twitter and YouTube.

She says she enjoys to "write, blog, design, edit videos and take photos." Using these skills she hopes to pursue a career in social media or video production. By using twitter as her voice and YouTube as a visual, Kali is starting to develop advertising and media skills that some kids will not learn until college. Many companies are hiring young adults to make their business known to the online generation.

Until she is the owner of the next big social media site however, Kali says that her job right now is running her accounts. "I see it as a work experience to help me achieve my goals for the future" she states "I love making people laugh from my videos and making people happy on twitter, but it's more of a responsibility than just fun. It's like a job but I don't always feel like I'm working."

You might be laughing now. Why consider it a job, she's not even paid! Right? Wrong. Kali is actually paid by the YouTube partnership to make videos. Because of her amount of subscribers, she can be paid to keep them happy with new videos coming fairly frequently. However, we might not see a new one for a bit.

"I've moved away from YouTube for a bit to focus on school." She says. "But the experiences I've had from it all aren't like any school environment or job environment."

Creating careers from social media today is becoming more and more common. I had hoped to get a quote or outlook from one of the great Tweeters, vloggers or fan accounts, but sadly, they're too popular! Flooded with emails and replies from fans worldwide each day, mine were easily lost in the shuffle. The biggest sites can pay up to 100,000 a year according to socialtimes.com. Youtubers often use their channel as a way to jumpstart acting careers (as seen in dailygrace's Lowes commercial and Tobuscus' Hot Pockets).

Take Youtube user Dan Howell, better known to his fandom as danisnotonfire. Danosuars, an online group of mainly teenage girls who tune in every Friday, love listening to this English lad give his views. Dan's videos mainly concern him talking to the camera in his London home about himself and his life. His videos range from "List of Reasons why I am an awful human being" to "Envy" to the ever popular "How to procrastinate". They often involve his roommate Phil, also known as AmazingPhil.

How does a 20-something British guy become so relevant to over 600,000 girls worldwide? Through the modern world of social media of course! While he puts time and effort into his videos, you can also find out how he procrastinates on sites like tumblr, twitter, younow, his side channel (danisnotinteresting), VYou, and FaceBook. He dominates the sites with quick responses to fans, thus making Dan relatable and easy access. I could not, however, get him to comment on this. Daniel…

Social media is taking a bigger and bigger role in success. It's how we reach out to other people all around the globe. Using social media, we can create a known presence of ourselves worldwide. Kali Brown, Awkward_Turtles, or anything you want to call her, takes control of the future with her opinions and ideas. Dan Howell, Danisnotonfire still continues to make videos, which have lead him to host a show for 'BBC radio' with Phil, thus already using his social media outlets to gain an enviable career.

Social Media: some loathe it, others love it. In the end, in impacts us, weather we want it to or not.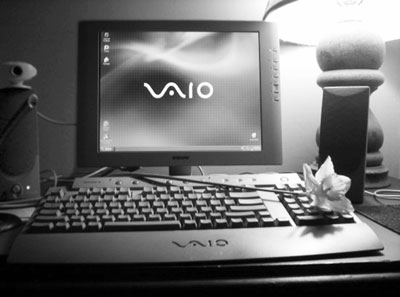 © Audrey W., Oneonta, AL