Have TV talent shows lost their X-factor?
November 4, 2012
More views than the queens speech, more votes than that of the Scottish Conservative and Unionist Party in the last General Election? But why do we watch them?

Over the past few years TV talent shows have burst onto our TV screens in the hope to find the next "big thing." There is no doubt that these music talent shows have provided us with some successful and well-known artists. Leona Lewis is now an international superstar after winning the X Factor; Kelly Clarkson's career kick-started when she won American Idol in 2002; Olly Murs has become a national heartthrob and successful singer since being the runner up on X Factor; and celebrities such as Cheryl Cole started their careers through entering music talent shows such as Popstars. However that is not enough to convince me to watch them.

I will admit, I was a keen viewer of the first few series of the X-factor. This may have been due to my young age, starry eyed aspirations or the fact that i was not a Hills road student and therefore actually had some spare time. However my infatuation with the show was short lived and then extinguished altogether as stories of fraud and cheating became increasingly successful in stealing the front pages of our newspapers.

So why do people watch them? Why is it that 2009 saw more people vote for Joe McElderry than that of the Scottish Conservative and Unionist Party in the last General Election? Why is it that more people watch the final of "Britain's got Talent" than the Queens speech? Well one of the main reasons has to be Schadenfreude. Schadenfreude is a German word used to describe people's delight and entertainment at the failings and problems of others. Sick and cruel as that may sound we all know its true; for example how many of us, come wintertime, will laugh as some poor soul slips down the road on an icy puddle or laughed at the expense of people captured in a compromising photo on the internet? We seem to enjoy watching people fail/embarrass themselves and, due to the obvious distortion of the acts we see appear on these shows; that is something we can all too easily do. I want to believe that another reason for our love of these shows is that we enjoy seeing peoples dreams come true but really, TV talent shows are and will always be a platform for the desperate. Thankfully there's always the option of changing the channel.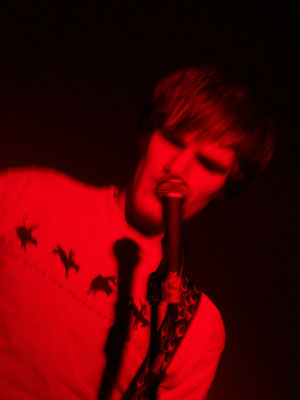 © Katie W., Houston, PA