Overweight Opinions
September 25, 2012
Do you ever think that people, especially girls, tend to freak out about things too severely? In my opinion girls tend to think too extremely of issues such as obesity and weight-loss. The reason I believe girls shouldn't overreact to their weight is because they shouldn't be blinded by their own selfish perspective when they should know they're not overweight. Also, if you are overweight, who cares because you are who your are. If you don't like how you appear, change it in a safe and respectful manner to yourself.

What if girls are being pressured by everyone around them? If peer pressure is your issue then just remember that it's your life, your decisions, and you only live once. So you should make your one chance a good one, full of good choices made by your own capable mind.

What if a girl actually believes that she's overweight? That individual should then ask some of her closest friends and family that will give her the honest truth. You might ask "what if she's too embarrassed?". Well if this individual is too embarrassed, she should accept the fact that asking for advice will help her to either deal with her weight problem or keep her from causing serious harm to her body, due to not actually being overweight.

Next you might ask what are some of the things that might make her think she's overweight. Well this could be caused by anything from anorexia to the Internet, from friends to media. My answer to this is simply this: people who would tell you your overweight even though they know your not really overweight or not very overweight should not be considered friends. Also the media and the Internet are usually very unreliable sources for citing health concerns about obesity and weight loss.

To conclude, if someone makes fun of you and tells you that you're overweight, do not overreact and do something drastic. The reality of the situation is either you are overweight or your not, but either way you control how bothersome the comments made by some individuals are to you. Either way, if you dedicate your willpower towards getting into shape the healthy way, you can defeat obesity or hurtful comments. Then you can start to live a fulfilling life full of accomplishment and happiness brought about by your own self-worth.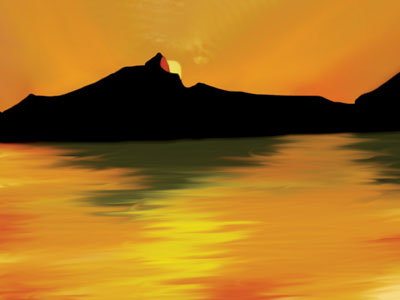 © Rachel M., Camarillo, CA