American Culture
September 8, 2012
When I think about what culture I most identify with, I think of the classic American culture. Too much T.V., plastic surgery, fame, fast food, and the way we seem to obsess over all of it, especially the movie stars, singers, and bands. Without these attractive talented people would things fall apart? Would we be able to survive without the Kardashians, or One Direction, or any of the other people that our lives seem to revolve around? Although we could survive without the famous people in our lives, would people be more depressed and sad, or would we be happier? Happier that we no longer had to sit and watch what we see as the closest thing to perfect. Part of me wants to despise the life that these people live. The drugs, alcohol, and depression they all have in their lives. I would like to think that other people feel the same way. But like me those other people are drawn to their talent, or the way they look, or the way their lives look. Drawn to the scandals.

But what do we do when the famous people gain too much weight, or get a bad nose job or cheat on their boyfriend? They are shunned. People stop liking them on Face book. Stop following them on Twitter. Stop reading there blogs. To an extent the same things apply to normal people too. This is the American culture, along with food. Most people would hate to admit that they-along with the majority of the country- have a food obsession. You can tell by the way we over eat, than hit the gym and work our butts off to burn the calories we just consumed. But rising obesity numbers prove that American culture includes laziness.

I hate to say that this is what I most connect too, but it is. Just like most Americans I connect to the way we obsess over fame, and food, and shun the people that are different. But just because I connect to this lifestyle, doesn't mean that I enjoy it. I wish that people weren't afraid to be themselves and that we weren't stuck copying the lives of the famous. I wish the American culture could be something else.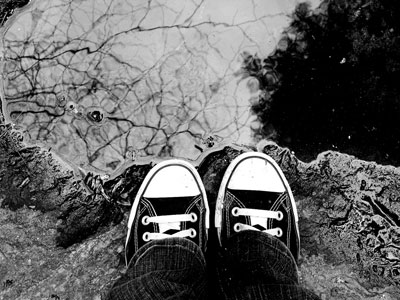 © Michelle B., Blairsville, GA