An Emphasis on Appearances
August 13, 2012
The world today is a truly baffling place. If you go to a website where anyone above the age of 13 can post questions, most of the questions in the "Diet & Fitness" section are posted by high school or college students. The majority of these questions are teenagers asking if they are "fat" or if they "need to lose weight", although occasionally you do come across a teenager who has enough sense to realize that they don't need to worry about weight. As a teenager, one of the most important things is to enjoy life and not let worries affect this joyfulness. However, this seems to be untrue for most teenagers, as the media places a greater emphasis than is deserved on appearance.

The media often criticizes stars, such as famous British singer/songwriter Adele, for being "heavy". Adele once said in an interview that she did not care what the media thinks, because she loves food and hates exercise. In essence, she said that she is happy, regardless of what others think. The kind of self-confidence Adele has is a self-confidence all teenagers should be able to have. However, the media depicts the false image of beauty being women with flawless skin, a completely flat stomach, protruding hip and collar bones, and a gap between the thighs. This vision of beauty is false. Of the many people in this country, only a select group fit this description, for no other reason than that they were born as, have been, and always will be, a small person. These are not superstars who pay millions for personal trainers and fight to stay unnaturally small, but mothers of young children.

This preoccupation with looks is something that has come from a corrupt society. Instead of focusing on what truly matters about a person, like intelligence and personality, this society focuses on the trivial, which includes appearance and finances. Perhaps society would be better if it truly listened to the words of Jessie J's "Price Tag", in which she sings, "We just wanna make the world dance, forget about the price tag". The people of the world would be better off as a whole if they would forget about the more trivial things and enjoy life.
If the world as a whole would take a second to draw in some of the confidence emulating from women like Adele, and listen to the well-known words of Jessie J, maybe we could finally see a world where more teenagers are enjoying their youth instead of worrying about their appearance.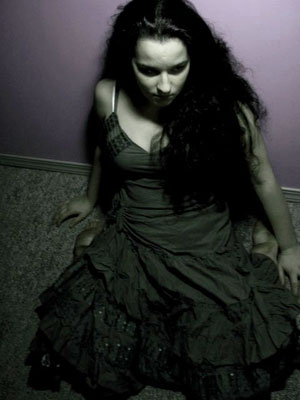 © Brianna D., Everson, WA