Fall and Winter Fashion
December 9, 2011
Hot styles this season

Shorts and flip- flops are out, jeans and boots are in! Fall and winter fashion is here and ready for us to wear. Understanding what's hot and where to get it for less is key to every fashionista's success!
The Basics
Jeans
Flare jeans are back! Everyone is wearing flare jeans from the seventies, and skinny jeans from today. This winter distressed jeans and dark- washed are in, especially for your flare and skinny jeans. Nice brands are True Religion jeans or Levi's jeans.



Tops
Tribal print is very popular this season. It has been seen a lot on shirts recently. Other tops that are in style are loose flowy tops, that are either tight at the bottom or stay loose- fitted. V-necks and swoop necks are also good pieces to have in your closet this season.
Boots/ Shoes
This season, riding- style boots are on everyone's shopping list. From tall to short, and brown to black, everyone wants a pair! Ugg boots and booties with and without heels are also in style this year. Moccasins, Adidas slip- ons, TOMS, Converse, Vans and Sperry's are other great shoes girls are wearing this time of year.



Accessories
Scarves
A lot of girls have been wearing scarves in floral, plaid and very colorful.
Headbands
Everyone is wearing headbands! The larger/ thicker sizes of headbands are usually what girls are wearing. Also, a new trend is the headwraps. You wear them around your ears, and they work for your hair and your warmth!

Where can I buy these clothes?
That's a great question! Well, some of my favorite stores are American Eagle, Hollister and Forever 21. Forever 21 probably have the most reasonable prices. American Eagle probably has the median, and Hollister is the most expensive. Some other great stores are Delia's, Francesca's, Urban Outfitter's and Pac Sun.
Where is it the most inexpensive?
Well, let's compare the prices of almost the same item, but from three different stores. We'll do a basic cardigan from Hollister, American Eagle and Forever 21. Wow, my favorite!


As you can see, American Eagle turned out to have the most expensive cardigan, and Forever 21 had the best bargain. From my experiences shopping at these stores, I would choose Hollister to shop at because the quality is very nice, and it's decently priced. You're probably wondering why I wouldn't choose Forever 21; that is because from previous experiences, Forever 21 items are known to break, and I've never had a problem with Hollister. Have fun shopping all the new styles this season!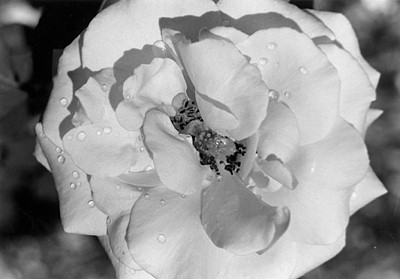 © Kristin O., Quincy, MA