Lady Gaga: An Inspiration
September 24, 2011
Lady Gaga is known by critics for her so called outrageous and promiscuous behavior. As I stumbled upon multiple pieces on my personal inspiration, Lady Gaga, I noticed how harsh they judged her. From my point of view, no one could see past hair, makeup, and accessories. No one really took the time to do any search on her.

"You have to be unique, and different, and shine in your own way." This is one of the multiple quotes from Lady Gaga that she has not failed to show. How many people in your neighborhood walk around in meat dresses, or carry around empty tea cups? I'm going to guess; very few of you can say they do. If you look at any of her multiple quotes, it's not hard to relate or understand her positive messages. Here are a few of her infamous quotes:
"Well, that's your opinion, isn't it? And I'm not about to waste my time trying to change it."
"... I want the deepest, darkest, sickest parts of you that you are afraid to share with anyone because I love you that much."
"?Do not allow people to dim your shine because they are blinded. Tell them to put on some sunglasses, 'cause we were born this way!"
"Don't you ever let a soul in the world tell you that you can't be exactly who you are."
"Sometimes in life you don't always feel like a winner, but that doesn't mean you're not a winner, you want to be like yourself. I want my fans to know its okay."

Now, these quotes may or may not have hit home with you, but I just wanted to present with you one last quote:
"A girl's got to use what she's given and I'm not going to make a guy drool the way a Britney video does. So I take it to extremes. I don't say I dress sexily on stage - what I do is so extreme. It's meant to make guys think: 'I don't know if this is sexy or just weird."
As I read another piece on here, that claimed Lady Gaga was trying to seduce her listeners. Ask any guy you know what they think of a Lady Gaga video, Such as "You and I", and see what he has to say about it. Show a guy a picture of her meat bikini, and if he automatically decides it's sexy, please have him mentally checked.
Lady Gaga isn't what you think she is, she has talent. Her skills and stage presence is extraordinary, and will leave you speechless every single time. She might not be what you want, but she fights what she believes in. Lady Gaga is a true go getter, who deserves to be respected as an artist and person, and I hope next time you think of an artist specifically, you don't judge a book by its cover.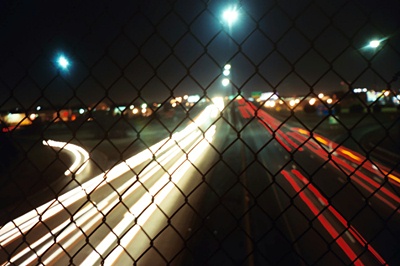 © Jordan L., Wichita, KS