Facebook Me
July 31, 2011
I'm guessing if you're reading this, that you're probably a teenager. Even if you're not, I'm guessing that you have a Facebook. It is easily assumed that everyone under the age of 35 has a Facebook account, along with many who are older than that. I got a Facebook account during my 9th grade year, because it was the "cool" thing to do. I had people sending me friend requests like crazy. They were mostly people from my school, but occasionally they were from some random stranger in France or Japan. I accepted those who I knew, and declined all the rest. A few months later, nearly every one of my friends had a Facebook account. It became okay to assume that everyone had a Facebook account, and this has not yet changed.
Near the end of my 11th grade year, I had a falling-out with my then boyfriend. He blocked me on Facebook, and we stopped talking. To get back at him, I froze my Facebook account. I realize now how childish this was, yet it was one of the best decisions of my life.
About a month later, after I had gotten over what had happened, I decided to log back onto my Facebook account. It was very surprising to see that I had remembered my password. After reading a couple of my "friends'" posts, I quickly regretted my decision to log back in. I refroze my account, and have not logged in since then.
When people tell me to check something out on Facebook and I tell them that I do not have an account, they usually assume things. One, that I "don't know" what I'm missing, and two, that they could not ever be like me. This discussion usually goes the same way as the one about me being a vegetarian (going on 11 years now.)
It saddens me to see that my generation had become so dependent on instant gratification for their actions. They need feedback on everything from a new haircut to the breakup with their girlfriend to the dream they had last night. Some of this information need not be shared, and the bulk of it is irrelevant.
The best part of not having a Facebook account is not getting invited to parties. That''s right, the best part. I no longer have to pretend that I want to come to your super hero themed sleepover, or your birthday bash at the roller rink. Not to mention, wishing that guy in my biology class that I've spoken to twice, a "happy birthday." A true friend doesn't need a Facebook reminder to remember your birthday.
My hope is that whoever reads this will give up Facebook, be it only for a week. Step back from all the posts, the comments, and the pictures. Work on actually spending time with your friends. Stop wasting countless hours in front of a screen waiting for someone to comment on your status. Facebook is not worth your time.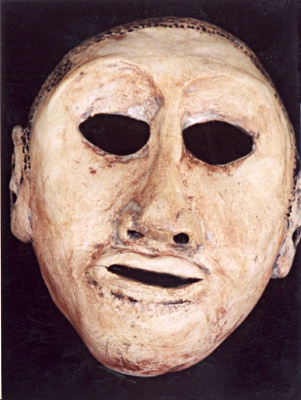 © Arturo Y., Tracy, CA