Justin Bieber: What's really wrong with him?
March 19, 2011
People today just need someone to blame for the state of today's music industry, and sadly it's the Canadian from down the street. The music today is a lot more complex than what it was when Frank Sinatra was burning up the charts. I'm not saying that what music has become is a bad thing, but its hurt people like Justin Bieber. The Biebster has done anything wrong, or offend anyone in any way, yet he is ridiculed constantly by the so many individuals. People like Eminem are kind of intimidating to go up against in music making, but that doesn't mean you should compare so many other musicians against him. There's no need to point fingers and yell "gay" at every other singer that comes out of Canada.
"To be unwilling" is the definition of hate, and some people are unwilling to give Justin Bieber a chance. Hate is kind of the equivalent of the word love on the scale of words that are over-used in today's society. I share the same opinion of my Spanish teacher, Mr. Price, when he says, "Hate is such a strong word, that we really don't know what it exactly is." We can't measure hate in cup or tablespoons. You're "hate counter" shouldn't be equal to the amount of salt America consumes in one day. So take a break. Maybe even be a little more optimistic in your opinions! If you really can't cut back then at least use a synonym like abhorrence, odium, or extreme dislike, because "hate" really gets annoying after a while.
I honestly can't believe he would still want to be famous when people "hate" his as much as they do. If I were him I would want to invent a time machine and go back and say "no" to Usher. Would you want the thing you love to do every day be ruined by the judgments of others? I know you may say, "Well you shouldn't be so sensitive," but do you really think that all of these opinions are hard to avoid when they're everywhere? Try and walk a mile in Justin Bieber's shoes next time you open your mouth and judge him.
We as a community should be a little bit more open-minded when we think about music, since it is no longer 2 dimensional. I'm still working on the thought that rap is actually music, so it is all a big work in progress that we can't see the deadline of. We really appreciate the work that people put into making an album, or even a single. "Making it big" isn't like making a PB&J; it takes hard work and more than one PB&J will be needed in the process.
What's really wrong with Justin Bieber is not him; it's the people that criticize him. People think they know a celebrity based on what the media lets us know. When have they ever been faithful? I do not consider myself a fan of Justin Bieber, but I do have "One Less Lonely Girl" on my iPod.
So, I'm going to tell you one time I'd be running a thousand miles just to get to where you are because I just need somebody to love. If you let me inside of your world, there's gonna be one less lonely girl.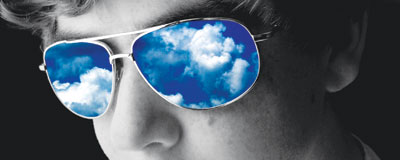 © Joseph B., Mesquite, TX